Plixer has tested ADTRAN equipment to ensure that it delivers comprehensive NetFlow v9 support. The portfolio of
ADTRAN NetVanta Routers
is perfect for deployment in branch offices or in multi-site networks. Their hardware solutions address today's highest networking priorities, including bandwidth expansion, Voice over IP (VoIP) migration, and network security.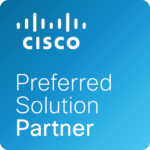 Plixer and Cisco communicate monthly to continue leading the industry with the best value in comprehensive Flexible NetFlow Analysis. Specific areas of interest include Performance Monitoring as listed in the Medianet 2.2 Deployment Guide on pages 7, 8, 10, & 11. Scrutinizer is listed in the Cisco Solutions Catalog and was the first solution to support Cisco Performance Routing. Our companies continue to jointly innovate in the areas of NetFlow and IPFIX.

Plixer has engineered support for all unique Citrix NetFlow, IPFIX, and AppFlow exports. Netscaler, CloudBridge, and others are all supported with standard and specialized reports for their unique elements. Their flow export provides rich metrics on the layer 7 applications their hardware is supporting. Our companies continue to jointly innovate on AppFlow and IPFIX.

Endace, a leader in network connectivity, monitoring, and management, provides hardware and software solutions enabling unrivaled end-to-end data center visibility, optimization, and acceleration for global networks that support enterprise, cloud, government and telecommunications. Endace network recorders and NetFlow generators are placed on the network in strategic locations to gather traffic details with 100% accuracy, which are exported as high fidelity, 1:1 unsampled NetFlow or IPFIX records. Upon identification of suspect flows from within the Scrutinizer UI, a user can seamlessly access historical packet level detail for rapid and powerful security forensic analysis, reducing mean time to resolution.

Plixer assists Extreme Networks (formerly Enterasys®) in leading the industry with the only NetFlow v9 capable, lower-priced alternative to Cisco for switches and routers. Their switches support gigabit Ethernet with the capacity to transmit tens of thousands of flows per second. Their security mechanisms offer features such as flow limiting per interface. The Scrutinizer NetFlow Analyzer Application can be embedded and reside inside the Enterasys N series switch.
Plixer works with Force10 Networks to deliver a comprehensive traffic analysis solution using their implementation of sFlow. Force10 has developed Reliable Networking, which delivers the high availability, network control, and scalability required to ensure network infrastructure flexibility and application readiness. They are a pioneer in developing new strategies and technologies for minimizing power consumption in the data center to produce an overall lower cost of ownership.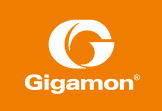 Gigamon appliances provide the Scrutinizer Incident Response System with the flow details that allow security administrators to ensure that customers obtain complete visibility into every suspicious activity. Gigamon systems are placed into areas of the network where flow data is not available or where existing flow capable hardware can't keep up with the traffic volume. With Gigamon and Scrutinizer combined, security teams can baseline, detect, and remove unwanted behaviors.

Plixer works with 3Com/HP equipment to deliver a comprehensive traffic analysis solution using sFlow, NetStream, and SNMP. 3Com/HP equipment integrates seamlessly with legacy equipment or as part of a 3Com/HP end-to-end solution. Their routers offer high-speed processors, advanced QoS, built-in support for converged voice, data, and video, as well as the latest security and control features to help ensure efficient and secure network operation.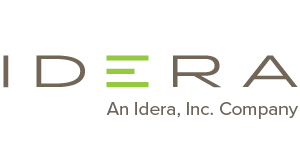 IDERA's Uptime Infrastructure Monitor is an enterprise tool that provides a unified view for IT-systems monitoring. We've partnered with IDERA to provide its customers with advanced flow reporting and analysis.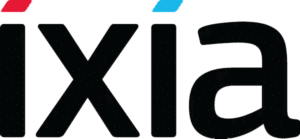 IXIA solutions combined with Plixer's Scrutinizer Incident Response System help ensure that customers obtain an always-on low-latency user experience. By monitoring customer traffic, IXIA's Application Threat Intelligence Processor classifies the layer 7 applications as well as the geographic details and operating system of the devices on the network. The combined solution allows administrators to identify the users, device types, operating systems, and applications that generate excessive traffic. Loaded with reliable and accurate information, IT can isolate and remove unwanted behaviors.

Plixer works with LogicVein and their Net LineDancer application, which is used to automate the configuring and management of network devices. LogicVein believes that their solution avoids the error-prone tendencies that tend to plague the traditional network configuration processes.

ntop is the creator of
nProbe
, a software tool that facilitates the generation and forwarding of NetFlow data based on current network configurations. nProbe is particularly helpful on network links without hardware that supports the NetFlow protocol. Plixer's network analysis tools work closely with nProbe to give end users the most comprehensive information out of their NetFlow data.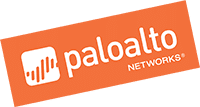 Palo Alto Networks' next-generation firewalls coupled with Plixer's Scrutinizer software enables IT organizations within an enterprise to identify the applications running on their network as well as the end users using these applications. The combined solution can, among other things, identify the users and applications that generate excessive traffic on the network. Such data helps to determine possible productivity losses through misuse of corporate IT resources.

Riverbed provides the first and only comprehensive wide area data services (WDS) solution. Their solution can protect companies against a host of severe problems that have effectively prevented enterprises from sharing applications and data across wide areas. Riverbed's award-winning Steelhead WDS appliances support NetFlow, which can be collected and analyzed by Scrutinizer NetFlow Analyzer.

Dell – SonicWALL chose Scrutinizer
to be the premier reporting solution on their firewall flow data. The Plixer development team built several reports specific to the SonicWALL IPFIX reports. These reports include top URLs, viruses, intrusions, spyware, usernames, and various VoIP and VPN reports. SonicWALL has one of the most progressive IPFIX exports found in the industry and has become the largest firewall vendor in the small- and medium-sized business marketplace.