I've been playing with our joint Mobile IAM reporting solution that we have developed with our partner Extreme Networks.  These new reports appear to be very helpful when trying to find out about all the BYOD devices on the network, who authenticated them (i.e. username) and any BYOD security  issues that may have appeared in the host reputation  alarm dashboard.
Here is a partial list of some of the operating systems we found in our database:
SELECT nac_operatingSystemName
FROM plixer.nac
GROUP BY nac_operatingSystemName;
'Cisco 7910 IP Phone'
'iPhone/iPad/iPod/ATV'
'Linux Ubuntu'
'SonicWALL'
'Windows 7 Professional'
'Windows 7 Professional SP1'
'Windows Vista Business SP2'
'Windows Vista/ 7/ 2008'
Example Mobile IAM Report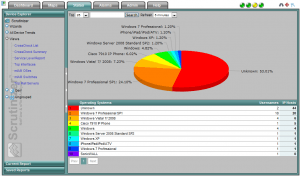 We can also mix the operating systems found with the usernames of the hosts authenticating the BYOD devices.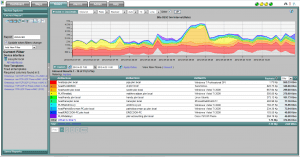 To provide the above trends, we link the Mobile IAM information from the Extreme MDM (Mobile Device Management) with the NetFlow Exports we receive from the Extreme switches.  Jointly, we are providing a BYOD security and reporting solution when employees bring mobile devices or smart phones to work.