The other day a customer called in asking about Ericsson SmartEdge NetFlow support; I had never heard of it.  I opened another browser tab and started searching on Ericsson NetFlow Support.  I found that back in July of 2009, Glen Hunt of Current Analysis did a study comparing the Ericsson NetFlow switch to Cisco, Juniper and other vendors.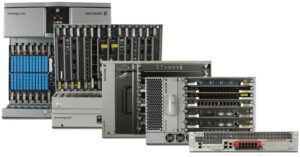 Apparently, the SE series is offered in several models, which include the 1200, 800, 400 and for access applications the 100 and touts some pretty impressive numbers. Check this out: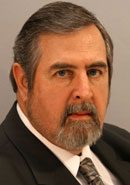 "The SE series is deployed in 17 of the top 20 telephone carriers worldwide which use the platform to deliver a mix of broadband, phone and TV services to more than 50 million subscribers. Top wireline carriers deploying SE include AT&T, British Telecom, BSNL (India), China Telecom, China Netcom, ChungHwa Telecom, eAccess (Japan), France Telecom, Korea Telecom, Telefonica and Turk Telecom, among the more than 200 carriers worldwide." Said Glen Hunt
Glen Hunt – Principal Analyst, Transport and Routing Infrastructure
I was pretty impressed when I read the above but, maybe most of their success is outside the USA which is where NetFlow is most prevalent?  The reason I ask this is because we hear from the customers of most NetFlow supporting hardware vendors and Ericsson just hasn't been on our radar.
Someone posted a packet capture of Ericsson NetFlow export on the Wireshark web site back in Aug of 2011 complaining about errors.  I read the post and it mentions something about NAT support which is pretty cool but, normally we only see NetFlow exports with NAT details from firewalls (e.g. Palo Alto and Cisco).
I hope Ericsson has plans to implement something similar to the Alcatel-Lucent and Cisco Performance Monitoring exports for voice and video application performance monitoring as I'm sure they are serious about how they want to "meet the demands of high-definition television IP telephony, next-generation gaming, video calls, video e-mail, and similar applications."  Claiming support for these demanding applications is generally reinforced with support for a way to measure them.  Customers need visibility into how this traffic is behaving on the network.   Monitoring time sensitive applications requires NetFlow or IPFIX exports with elements containing metrics on jitter, packet loss, latency, codec, caller ID, etc.
Another example of where they could extend the SmartEdge NetFlow support is related to this quote: "The system provides support for peer-to-peer traffic detection via DPI and huristic analysis to enable operators to manage growing traffic from applications, such as Skype, and optimize their network resources."  For those of you not familiar with DPI (Deep Packet Inspection) this is the technology that Cisco uses in their NetFlow NBAR export.  Several vendors also use DPI to export the same details (e.g. Palo Alto, Exinda, nBox, Dell-SonicWALL, etc.).  I would think Ericsson would export DPI details in NetFlow or IPFIX as well.  And, they really should support IPFIX instead of NetFlow.
We like hearing about new vendors supporting NetFlow. If anyone out there has an Ericsson SmartEdge switch / router and is in need of assistance with their NetFlow or IPFIX export, give us a holler. We'd like to take a look at the exports from this beast and confirm what it has to offer in the way of NetFlow.