Products
Plixer's distinct approach to providing a single platform for network security and monitoring delivers the insight and analytics needed to manage the immense opportunities and risks of your digital business. The system quickly delivers the forensic data needed to support fast and efficient incident response. Thousands of organizations rely on Plixer solutions to keep their IT infrastructure running efficiently.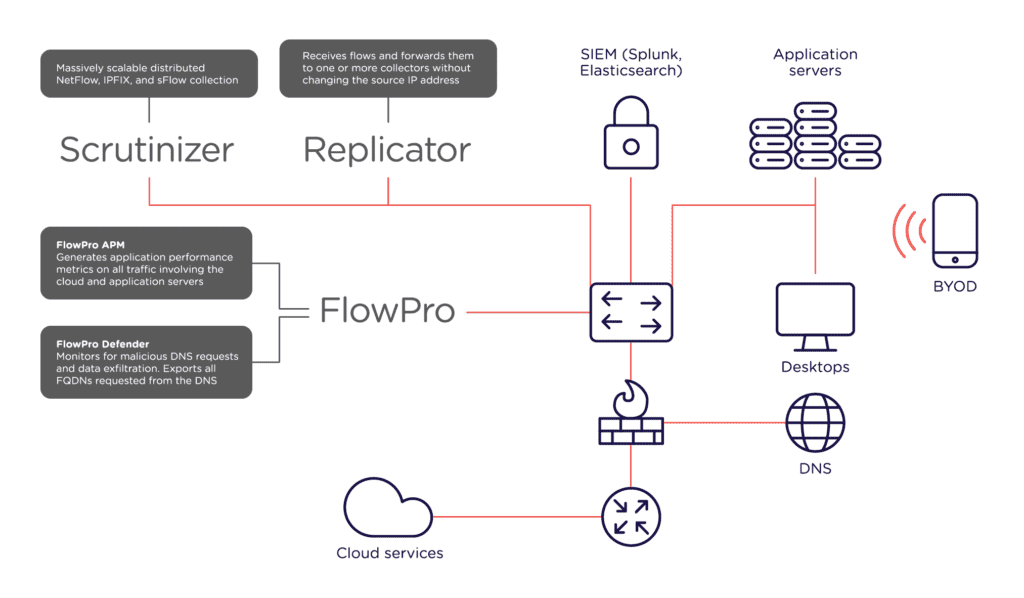 Our products
Scrutinizer

Scrutinizer, Plixer's network traffic analysis system, collects, analyzes, visualizes, and reports on data from every network conversation and digital transaction to deliver security and network intelligence. It provides the insight and historical data needed to manage and optimize business operations while reducing risk by detecting and remediating incidents.

FlowPro

FlowPro probes support application performance management as well as defender capabilities for monitoring DNS traffic. From a single probe, network operations can efficiently manage and optimize the network, while security operations is able to simultaneously lower risk, gain data context, and respond quickly to security incidents.

Replicator

Replicator aggregates, replicates, and distributes flow and log metadata exported from the existing network across multiple monitoring tools like SIEM, syslog and flow collectors. This improves the value of the data while dramatically simplifying adds, moves, and changes and protecting the CPU of exporting switches, routers, firewalls, etc.