Cut Through Noise and Prioritize Critical Threats
Gain a noise-free, 360-view of your network to quickly identify, prioritize, and respond to critical threats.
Deploy Fast for Real-Time Response
Secure your enterprise in little as an hour for faster protection with seamless, agentless deployment.
Out-of-the-Box Risk Mitigation that Fosters Trust
Reduce the financial and reputational risks of a potential breach with cost-effective solutions and lower TCO.
Scale without Compromising Security
Customize an AI-powered NDR platform that adapts and grows with your business.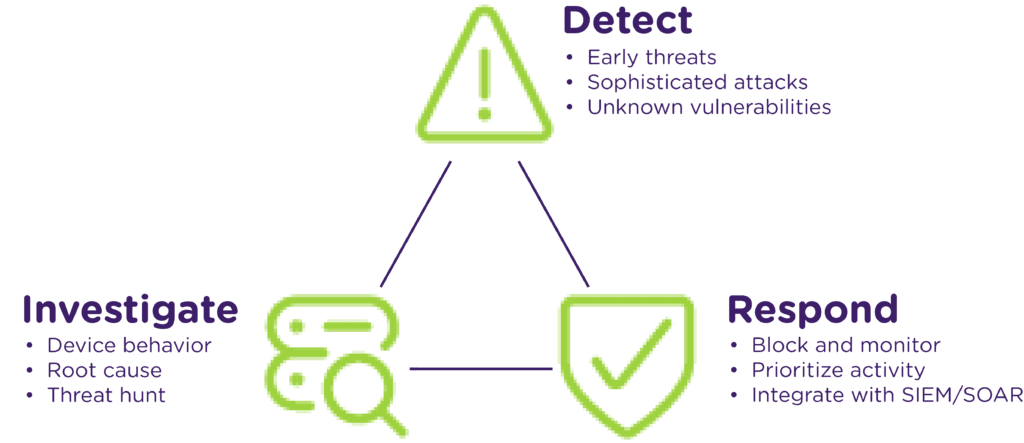 A full NDR solution to protect your business
Detect threats sooner and beat the cybercriminals by harnessing the network with total visibility. Plixer's sophisticated solution will track activity across your IT architecture to weed out attackers before they have a chance to cause damage to your business.
Essential network monitoring and observability
The unknown and the uninvited can disrupt your day, but they can also cause reputational and financial risks to the business. Keep your network (and your job) secure with total visibility and context into on-prem, hybrid, and cloud environments.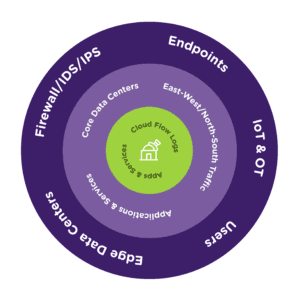 Many people still underestimate the power of network flow data (NetFlow, IPFIX, etc.). Not only is it more scalable and easier to deploy than full packet capture, it is also a broad and rich data set for detecting sophisticated threats from on-prem to cloud. Harness your existing network to stop sophisticated threats. 
Networks are more complex and diverse than ever. Understanding the latest threats facing enterprises is just the beginning. Stay informed on the latest insights and trends with blogs, white papers, datasheets, and more, written by trusted experts and people with first-hand knowledge.