The network is the key to securing your digital assets. Threat actors need the network to execute their goals. But you can't trick the network. By harnessing your existing IT environment, you can gain critical data and context to detect threats early, thoroughly investigate root-cause compromise, and respond with confidence.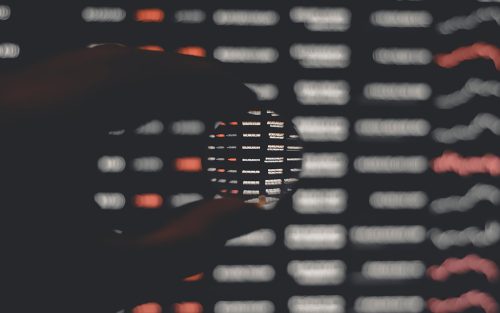 ACTIONABLE DATA. CRITICAL CONTEXT.
Detect and track threat actor movement
Get early detection of a threat actor's movement throughout the network. A dynamic activity baseline gives you early alerts on abnormal network traffic behaviors (i.e., worm detection, NetBIOS, and Kerberos abuse behaviors). See lateral movement, command & control, and more all mapped to a MITRE ATT&CK® framework for quick prioritization.
Track suspicious data activity
Detect a threat actor staging, collecting, or exfiltration of data. Get alerts on unusual device behavior. See events mapped to MITRE ATT&CK® framework for quick investigation and response. Dig into device communications, finding frequency, duration, locations, and more.
Malware and ransomware detection
Detect a threat actor infiltrating devices on the network. Establish and visualize a dynamic baseline for network behavior. Detect activity that falls outside that baseline. Use AI/ML, STIX/TAXII, and threat intelligence feed to correlate activity to malware and ransomware.
Device discovery, profiling, and risk scoring
Gauge overall endpoint risk with a concise, aggregated score. Determine the risk of devices by calculating operating-system-related risks, device-related risks, communications-related risks, and risks identified by external endpoint management/security solutions. Endpoint risk scoring alerts you to risky devices and devices that are not on a current OS.
Monitor DNS activity and block access to suspicious pages and servers. Monitor, correlate, and analyze DNS requests from all devices and block suspicious requests. Detect DNS activity associated with ransomware, malware, command and control, and data exfiltration. Supplement DNS monitoring by integrating your TAXII server to watch for and block suspicious URL and IP IoCs activity.
Cloud visibility and detection
Bridge visibility between on-prem, cloud, and hybrid environments. Plixer ingests flow logs without deploying probes or reconfiguring cloud networks. Visualize intra-cloud traffic, as well as traffic entering or leaving cloud environments. Apply security algorithms, machine learning, and Deep Learning to cloud traffic.
Use network data to proactively uncover threats. Get centralized enterprise-wide traffic data in a single platform. Analyze device-level behavior and dig into thousands of data points. Look through historical data and identify Indicators of Attack (IOA). Use STIX/TAXII feeds to detect suspicious behaviors.
See suspicious behavior from users with trusted access. Identify anomalous behavior associated with specific usernames. Spot asymmetrical communications and low and slow patterns. See unauthorized activity with policy validation and compliance reporting. Use STIX/TAXII feeds to detect suspicious behaviors.
Policy validation and compliance
Ensure network and security policies are in place and being followed. Gain visibility of established policies and alerts on violations. Determine the best course of action to resolve policy violations.