I've had the opportunity to work alongside two completed VeloCloud deployments over the past 6 months. This blog covers what I've learned about the setup and prerequisites within VMware's VeloCloud interface and Plixer's Scrutinizer interface for metadata/IPFIX analysis via flow collection. Once setup is complete, I will highlight how Plixer's Scrutinizer platform uses that data to demystify the process of bandwidth allocation for carrier and edge selection.
Observations and tips
It's important to attach the flow setup to a global policy for best results. The below slideshow has some best practice configs that don't require much customization. This is a relatively straightforward process, so I'll walk through the areas where we ran into speedbumps to help you get off the ground faster. For reference, you can find the VeloCloud Setup Guide here.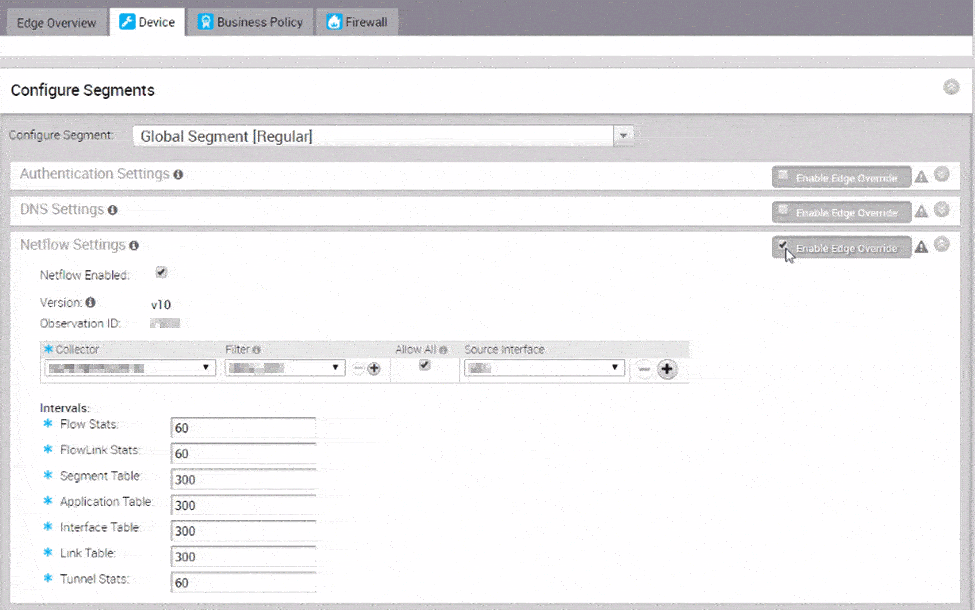 When reporting on hub and edge devices, you can easily override this on the edge devices while retaining the global flow configuration. This is useful in certain cases when you want to test your config against the latest VeloCloud version of code quickly without disrupting the larger deployment.
Note that SNMP configuration for Scrutinizer will require MIBs, specifically MIB-2, so be sure to grab those when you log in to your VeloCloud account.
Lastly, the local VC Gateway should always show up in these reports. This is useful for determining which elements you may see by moving to that version, which in turn is useful in calculating east/west and north/south utilization as it pertains to the entire VeloCloud deployment.
The right stuff
Setup is always half the battle and as time passes, some of the speedbumps mentioned may change—in general this should get most deployments off the ground. Scrutinizer has 14 ready-to-go reports that you can work with as soon as the collector starts receiving flows and, in my experience, adding additional conversation context to those reports has been the most requested build so far. This can be highly rewarding thanks to the Scrutinizer Report Designer, which allows you to build and manipulate all of the elements VeloCloud sends (shown below).
I would encourage those seeking customized reports like the ones shown below to engage Plixer's local field engineers for input and further customization.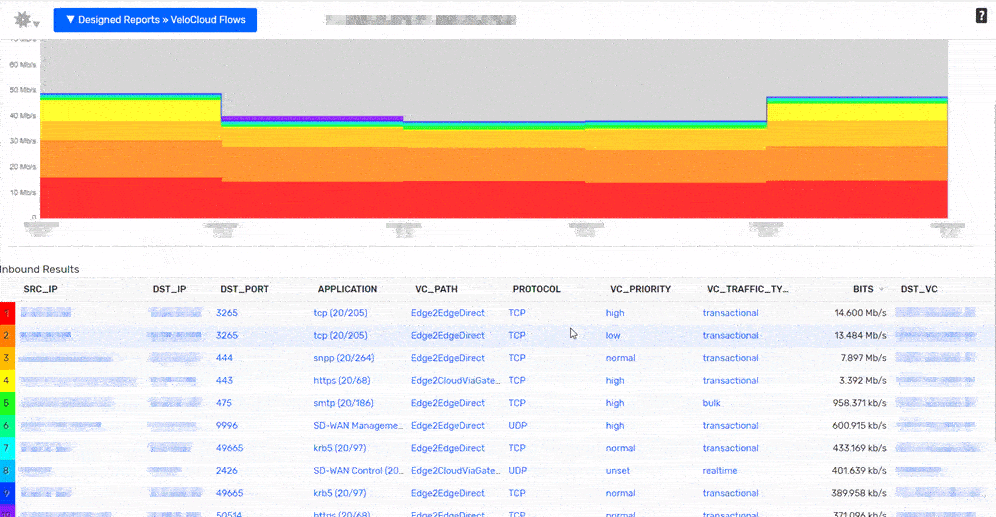 Your SD-WAN reports are waiting
Development from Plixer and VeloCloud continues to be a collaboration. With each new release VeloCloud includes more IPFIX elements that Plixer can report on so don't wait, download Scrutinizer for 90 days and improve visibility into VeloCloud and the rest of your network today.