A few weeks ago, I spent four days at CiscoLive 2016 in Las Vegas. If you're curious, we posted a bunch of photos from the event on Facebook.  At the show, we demonstrated our support for Cisco IWAN reporting.  Upon returning home and sitting down to research this post, I learned about several other vendors that compete with Cisco in the SD-WAN space.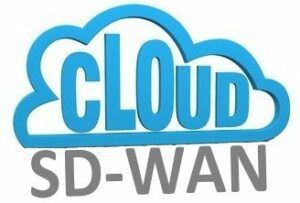 What is an SD-WAN
SD-WAN stands for Software Defined Wide Area Network. An SD-WAN claims to simplify the management of a WAN by separating the control plane from the data plane. It also introduces an opportunity to optimize traffic using compression where available. This concept is software-defined networking (SDN) and the difference between it and SD-WAN are the controllers used and the problems being solved.  SDN implements virtualization technology and one of its benefits is improved performance while taking advantage of lower cost Internet circuits.
Different Strategies for different needs
At the edge:  This is how Cisco has been implementing SD-WAN for nearly a decade beginning with Optimized Edge Routing(OER) and eventually evolving into PfR (Performance Routing) and finally IWAN. Routers can act as controllers and manage the data plane rather than having an external server.  This is attractive because it requires no additional hardware or software at branch offices and is transparent to the rest of the network.
In virtualization environments: Highly virtualized environments already use network overlays. It makes a lot of sense to leverage NFV (Network Function Virtualization) to handle SD-WAN data plane management.   For example, Cloudgenix and Viptela are vendors that utilize this approach.
Wan optimization: Using purpose specific hardware to handle WAN acceleration and data plane management.
SD-WAN Vendors
I learned that the amount of SD-WAN vendors in the market was bigger than I had originally thought.
According to market research firm IHS, 45% of North American businesses plan to spend more on SD-WAN over the next two years.
Gartner predicted in 2015 that by the end of 2019 30% of enterprises will deploy SD-WAN technology in their branches.
I'm sure the forecasted market growth is in large part why there have been several companies to enter the market. Most if not all of them provide some type of graphical interface for setting up their respective solutions.  It is the visibility into how the SD-WAN is performing however, that is very important to most of our customers.  Some solutions provide proprietary reporting interfaces while others stick to open technologies such as NetFlow or standards such as IPFIX.
Below is a list of SD-WAN vendors that I was able to compile to date:
Choosing an SD-WAN Vendor
Beyond complying with open standards such as OpenStack and VXLAN, the features that will set vendors apart include how well the SD-WAN vendor can:
Perform load balancing by dynamically moving traffic to other connections without resetting connections
Compress data
Detect errors such as packet loss, latency, jitter and move traffic to a more optimal path
Provide a single interface for management of the WAN routers – hopefully across different vendor platforms
Distributed controllers in order to scale the solution and provide redundancy
Manage the QoS demands configured in the interface to meet application needs
Provide performance details on the overlay traffic going over the SD-WAN and when/why traffic is rerouted.
Cisco, Citrix, Fatpipe, Ecessa, Riverbed (via acquisition of Ocedo), SilverPeak, Talari, Versa Networks, and Viptela are all vendors that support either NetFlow or IPFIX. To date, we have only found Cisco IWAN and Citrix CloudBridge to provide detailed information on how the flows are being routed on the SD-WAN.  These vendors that support NetFlow and IPFIX will allow you to hold service providers accountable to their promised service level agreements.  Flow technologies can be ingested into almost any collector where you can store the information indefinitely for future reference and long term trending.  This approach saves you money and time on the learning curve.  Reach out to our team to learn more.