It's that time again, CiscoLive! 2013 is upon us! Plixer's NetFlow Knights will be attending the annual event next week in Orlando. We are all brimming with excitement to show off new features of the recently released, Scrutinizer v11.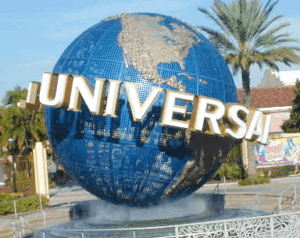 What is Cisco Live?
Sponsored by Cisco Systems, Cisco Live is an annual communications conference for network engineers, IT managers, developers, and service providers. This year, the Cisco Live 2013 event  has reserved the entire Universal Studios theme park. Registrants of Cisco Live can also purchase discounted convention tickets to Disney! From June 23rd through the 27th, our crew will occupy booth 747 of the Cisco Live event.
At the tradeshow, our team will demonstrate NetFlow analysis and reporting on live flows exported by Cisco routers. Cisco Live attendees will behold real-time data flows and experience how easy it is to pinpoint latency and jitter, spotlight bandwidth-consuming mobile devices and identify anonymous traffic associated with data security issues. Plixer's strategic partnership with Cisco has enabled the company to be the first and only vendor to support many of the advanced and unique Cisco exports.
New Scrutinizer Features:
Threat heat map in the alarms tab
Username mapping to IP addresses via Microsoft Active Directory or any user name service
Trends work without flash to support iPhone and iPad
Fast search in the status tab to quickly find devices
Notes can be added to device view
Extensive Cisco Application Visibility and Control (AVC) reporting support
Ability to select more than one interface in status tab prior to launching a report
Vitals redesigned to trend average utilization and not just peak utilization
Ability to schedule SSH to Cisco ASA to download ACL names instead of using HEX codes
Autonomous System reporting based on Internet IP address
Threats overview dashboard (Still in development)
If you will be coming to the Cisco Live event, stop by booth 747 and say hi to the NetFlow Knights team–enjoy Orlando!