We have added Cisco Catalyst 3850 Netflow support to the current release of Scrutinizer, NetFlow and sFlow Analyzer. This switch is no Catalyst 3750 as it offers both wired and wireless as well as native Netflow support without a 3KX module. The switch can enable multi-level QoS based on granular information such as SSID, client, radio, application and fair share policies for wireless, while Scrutinizer performs network traffic monitoring on all of these parameters for details.
Cisco's software-defined network (SDN) architecture called Open Network Environment (ONE) will be released in a future software update as soon as the new ASIC's are available for upgrade. NetFlow will play a large part in providing network visibility over SDN's by providing detailed information on what is travelling across your network such as NBAR and VoIP quality of service (QoS)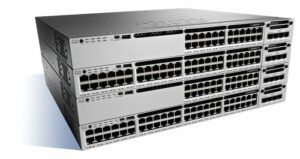 The Cisco Catalyst 3850 also provides built-in wireless capabilities with 40 G wireless throughput, support for 50 access points and 2000 wireless clients per switch or stack. The switch also provides some advanced capabilities such as high-performance 24/48 port GE switch, 480 G stacking, Power over Ethernet Plus, StackPower and Flexible NetFlow on all ports.
As you can see, Cisco has really done a good job in developing this switch and providing it with Flexible Netflow support on all ports. Using this switch in tandem with Scrutinizer provides you with all the tools needed to properly monitor your network traffic.
Please let us know how you are utilizing Flexible Netflow on your Cisco Catalyst 3850 in the comments below.