When my wife and I were looking to renovate our garage and landscape the yard, we went online to check our options for financing such an endeavor. Our primary bank, a typical brick-and-mortar operation with relationship managers and personal finance advisors, had a bunch of information on their website about the options we had for financing. We could do a home equity line of credit (HELOC), a personal loan, a home equity loan (second mortgage), etc. We had lots of information, but when we went down the road to application, we found that the process was extremely cumbersome and that our bank—where we've been a customer for over fifteen years—had grown dated along with our house.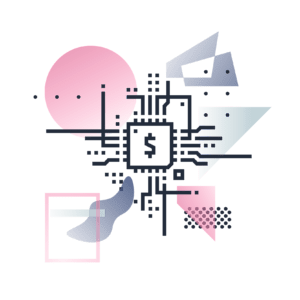 So we started looking for simpler options and discovered that other banks had apps that would complete the process in a matter of minutes. At the same time, we didn't have to go into a bank or speak with a human.
While this experience may be completely different for others, we found that the advances in financial technology (fintech) over the last decade have completely changed the banking experience. As younger generations rely heavily on new technologies to complete their financial transactions, financial institutions that don't keep up will ultimately become obsolete.
What it takes to stay relevant
As emerging technologies pressure businesses to evolve or risk becoming obsolete, what are financial organizations doing to prevent irrelevance? After all, consumers want a safe, low-friction way to conduct business—one that is mobile and familiar with other technologies they use.
In order to stay relevant, traditional financial services organizations need to embrace the digital economy to compete with non-traditional organizations (the ones that let you complete a mortgage application in a matter of minutes and with no human interaction).
The problem that these traditional organizations face is that these new technologies create risk as new process and technologies fundamentally change business operations. Companies must uphold important compliance regulations, and they must continue to monitor and maintain their already complex network. At the same time, they need to incorporate new technologies without incurring major expenses.
What are companies doing today to stay relevant?
Fortunately, the prospects are looking good for traditional financial organizations. JPMorgan Chase has "revamped its entry-level program for technologists to attract more young software engineers amid a battle for top talent between Wall Street and Silicon Valley."
According to a report by Synechron, 2018 will be a year where financial services organizations look to innovate, with a primary focus on artificial intelligence to drive automation. Additionally, they expect to greatly increase investments in user experience design (UX), which plays an extremely important role in B2C decisions.
Most importantly, in contrast to 2017, which focused on implementing new regulations focused on risk like Basel III, "2018 will shift to more enterprise-wide risk management techniques. To match the increasingly fast-paced environment of financial services, firms will need to improve real-time risk analysis, supported by AI, to fulfil the changing needs of the organization."
How to manage risk?
As I discussed above, a primary objective for financial service organizations (as it pertains to security) is to reduce risk, and keep customer data safe. In today's threat landscape, the greatest risk reduction occurs from a focus on improving time to resolution after a breach.
As we say at Plixer, "bad" things will happen; it is inevitable. In order to reduce risk, organizations must have a combination of strong forensic data, detailed context, and powerful reporting. These capabilities are the foundation of an effective incident response process.
To learn more about how you can reduce risk while improving your organization to stay relevant in the today's fintech market, visit our financial services page.