Enterprise wide WAN optimization reporting is now available from Citrix CloudBridge with a new configuration option that offers IPFIX support.
With the expansion of branch offices, addition of applications like VoIP and video, and data center consolidation, today's networks are seeing more WAN traffic than ever. This means more focus on the WAN capabilities. The WAN is no longer just expensive network infrastructure, it has become an asset that network managers can leverage to benefit their bottom line.
With the latest firmware release 7.2, Citrix introduced IPFIX support on their CloudBridge WAN Optimization product line. Administrators can now export a wealth of application data, which enables enterprises to monitor and analyze real-time and historical data.
Citrix CloudBridge WAN optimization reporting with IPFIX lets a network administrator measure how effective your acceleration/optimization methods are working across your WAN.
Visibility into application performance using ICA IPFIX reporting
CloudBridge is able to parse, decrypt/encrypt and understand the ICA (Independent Computing Architecture) traffic on the wire to respond with right mix of optimization techniques and to help monitor traffic at a fine granular scale. ICA IPFIX reporting using an advanced IPFIX collector offers great visibility into XenApp and XenDesktop traffic. Administrators can view details of each virtual channel along with network statistics like latency and compression ratio.
An advanced network monitoring solution that supports any IPFIX information element exported by any vendor, offers administrators real flexibility on how network traffic can be reported and filtered.
Administrators can report/filter to find information like WAN usage, average latency, bandwidth savings, number of connections and so forth, for a particular user, host, branch or application.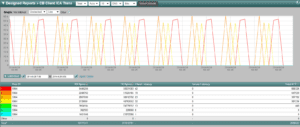 The visualization and analysis from the IPFIX export from CloudBridge could be used to not only troubleshoot problems within the network but also to develop insights into usage patterns, identify cyclic trends and thus make informed decisions regarding future upgrades.
CloudBridge generates AppFlow/IPFIX records in two data sets: WAN optimization and HDX (Citrix – High Definition Experience). The CloudBridge configuration page allows a user to adjust the data-update interval and configure a set of collectors.

To configure the collectors
Choose the Data Set that you want to be sent. WANOpt is the default.
Select your Data Update Interval time. Recommend 1 minute.
Click SAVE
Add your Collector:

Enter collector name.
Enter collector IP address.
Enter collector port number. The default is 4739.
Enable the collector by selecting it from the drop-down list.
Click ADD.
Some of the information that can be obtained from these data-sets is listed below:
[table id=19 /]
CloudBridge WAN optimization reporting using IPFIX brings value to customers in the form of:
Adding visibility from CloudBridge into any IPFIX collectors so they can visualize information across multiple devices, applications etc. to get an end-to-end picture of their deployments.
Maintain longer history than what is available on the CloudBridge appliance.
Ability to gain additional information from the raw-data.
As the collector acts as hub for all NetFlow and IPFIX records, customers can creatively analyze correlation between different appliances, network points and applications to derive fresh insights.
Network traffic monitoring using flow technologies to monitor communication behaviors, maintaining baselines, and detecting advanced persistent threats is becoming more relevant.
Flow data is incredibly efficient to transmit and store. Network flows can be enabled anywhere you have a router, switch, or firewall, and the best part is that you don't need to deploy hardware via a SPAN or tap. NetFlow and IPFIX are built in. It's already there just waiting for you to turn it on.
As a network forensics and incident response system, IPFIX gives administrators access to all of the conversations traversing the network. When security professionals need to go back in time and view a communication pattern, they can find the flows that contain the conversations that they want to investigate.
July 2016 Update: We have added several new reports this summer.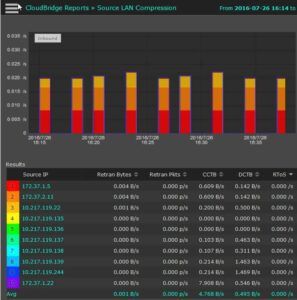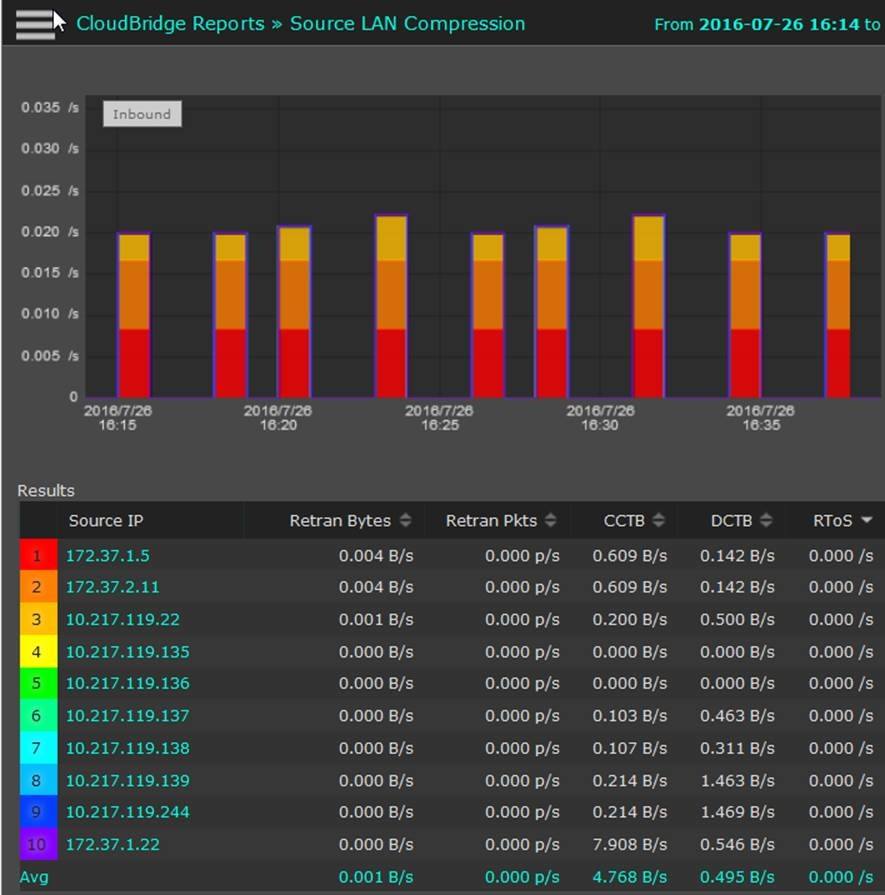 Are you ready to see this type of reporting from your Citrix CloudBridge WAN accelerator? Give us a call and we'll help you get ICA IPFIX reporting configured in your network.