What is NetFlow Telemetry for Network Traffic Monitoring?  It's a type of automated measurement that provides visibility into your network that is provided by NetFlow, sFlow, or IPFIX.
NetFlow Telemetry can incorporate not only great reporting, but also intrusion and network threat detection.  The key differentiator is 'automation'.  Our network threat detection is automated: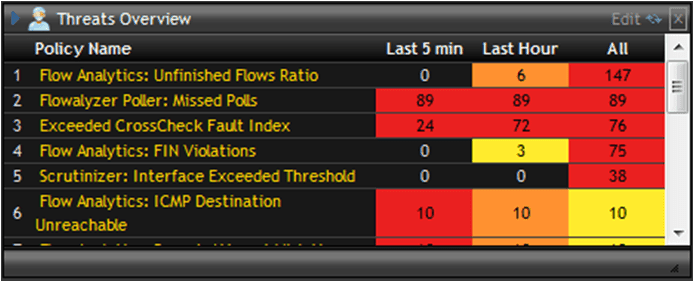 Have you ever heard of Cisco Smart Logging Telemetry?  This is a type of NetFlow that captures packets when a threat is detected and automatically sends the frames off in NetFlow datagrams.
Take a look at the network map below.
Each time the map refreshes, it provides the latest utilization measurement on each link: automatically.  These are good examples of the type of NetFlow telemetry that a leader in traffic analysis tools can bring to your network monitoring efforts.
Is the problem obvious in the map below; is it measurable?
Ask yourself, how much telemetry are you looking for in a great NetFlow tool?