To conclude our 7 part NetFlow v9 overview blog series, I will highlight our Advanced NetFlow Traffic Analyzer, showing off the innovative features we bring to Network Traffic Management and Traffic Analysis in these areas:
Dashboard views
Flow Reporting
Network Security
Flexible Dashboard views – both predefined and totally customizable!

Predefined views include:
Top Applications
Top Conversations
Top Countries
Top Domains
Top Hosts
Top Subnet Traffic
Top WellKnown Ports
Flow Analytics – Network Security Monitoring and alerting
These views also allow easily drilling down to the full conversation level of the TopN traffic to see why an entry made the Top 10 list.  The Network Security features are described later in this blog.
Custom dashboard views can include:
Custom Saved Flow reports
NetFlow custom maps
Any web-based applications or websites
Custom dashboards can include any and all of the above, mix and match to get the most visibility in a single pane of glass.  Custom dashboards are also very easy to configure, just a few clicks of the mouse and it's done!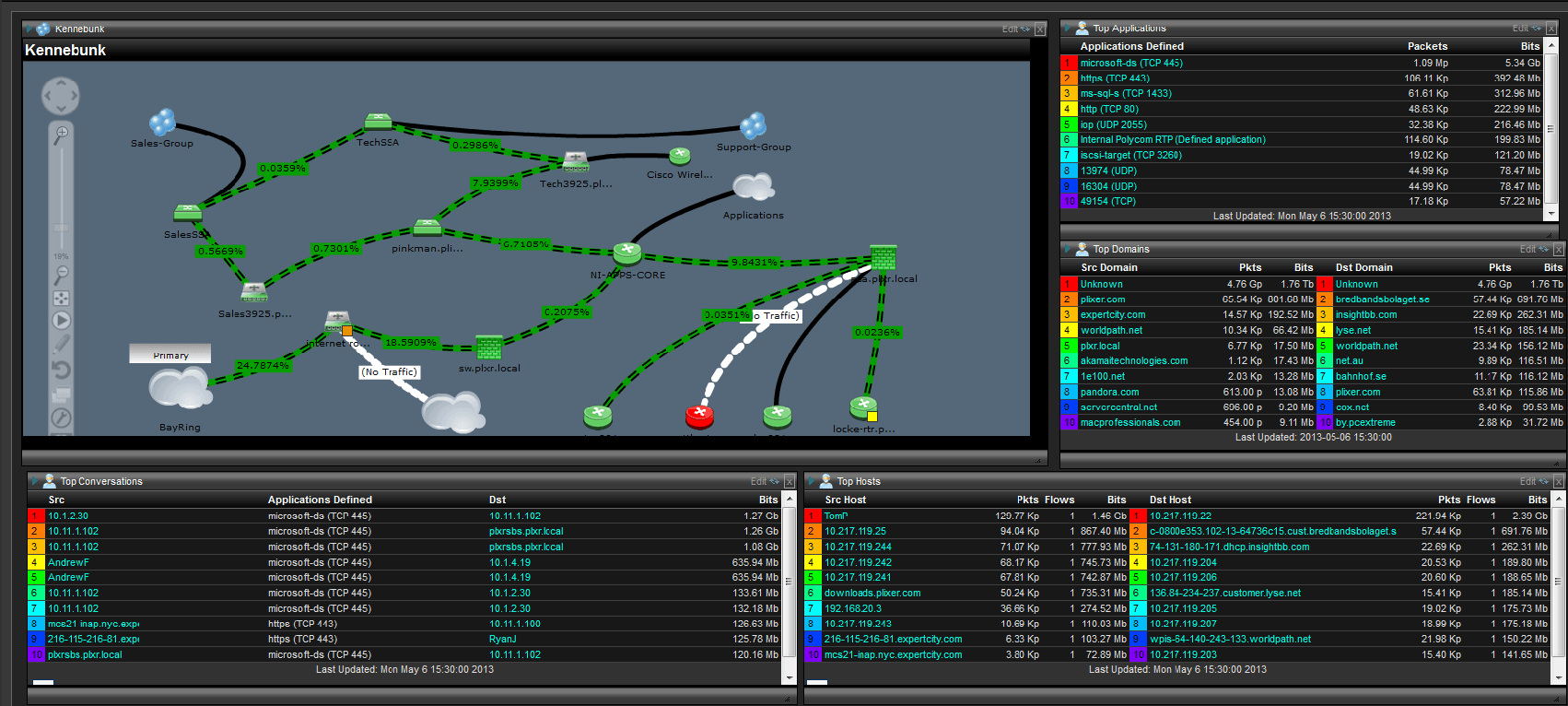 Flow Reporting

For a truly Advanced NetFlow reporting solution, it needs to grow with advances in technology.  Our NetFlow solution is designed for reporting not only NetFlow v9, but all flow technologies, including custom IPFIX flows with custom reporting via the Report Designer.
Predefined reporting includes the standard NetFlow reports:
Conversations
Top Talkers
WellKnown Ports
Protocols
Type of Service
Autonomous System
IP Groups
Subnets
and on and on
Vendor specific reports:
Cisco Performance Routing
Cisco ASA
Dell SonicWALL
Palo Alto Networks
Citrix NetScaler
End to end visibility (i.e. hop by hop) of connections on the network with Flow Hopper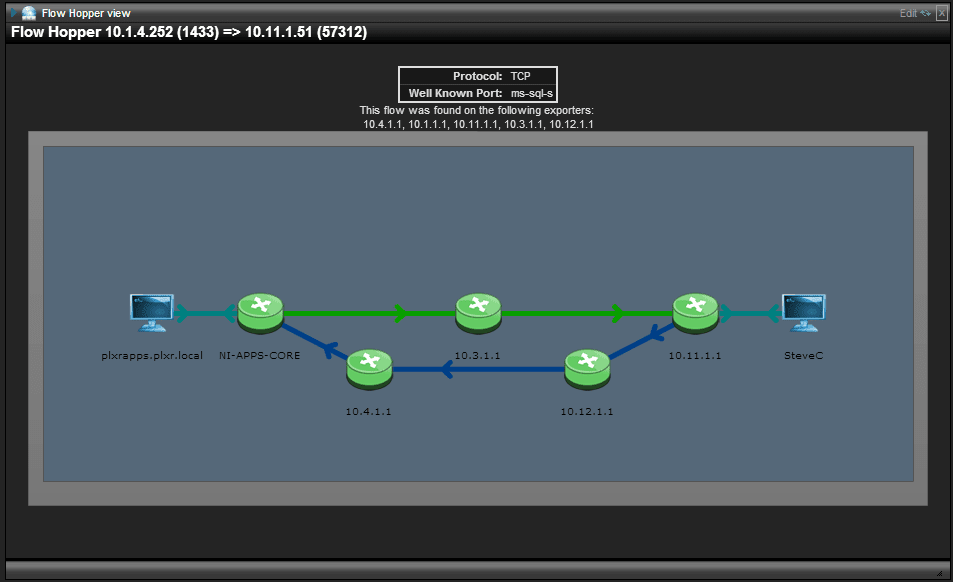 Custom NetFlow Reports
Using Report Designer you can create custom reports,  reporting on ANY (yes, any!)  incoming flow data!
Log Management Solutions – combining Report Designer and the Flow Replicator, you can export logs to Scrutinizer and create Flow reports of those logs
Cisco Wireless LAN Controller – flow reporting available also using Report Designer
Cisco ASR NAT reports
These are just a few examples of the many that custom designed reports can provide.  Contact us directly for help creating your custom reports.
Network Security monitoring and alerting

Predefined Network threat detection includes:
Breach Attempts
DDOS Violations
DNS Hits
Internet Threats Monitor
IP Address Violations
Nefarious Activity
P2P Monitor
SYN Violations
Custom threat detection includes:
Setting thresholds and generating alarms and alerts on ANY flow reports.
Our NetFlow solution stores all the flows, all the time
Allowing access to report and alert on all the flows,taking Network threat monitoring and alerting to a brand new level!
Not convinced?  Let us show you how the Best in Class NetFlow Reporting and Analyzing Solution can provide up to 2500% ROI.  Call now to schedule a demo or download the free fully supported 14-day trial version.