The other day we solved a unique customer problem when we figured out that we could monitor IP SLA with Flexible NetFlow instead of SNMP.
What was the problem?
The customer wanted to monitor latency using Cisco Medianet Performance Monitoring but, because the round trip time (RTT) is only calculated during the initial TCP hand shake and then stays up all day, a continuous latency reading could not be obtained.
Our engineers figured out that by using a Cisco IP SLA Performance monitor we could trend the value using NetFlow instead of SNMP.
The IP SLA Monitor was configured as follows:

You can see in the report below that the IP SLA monitor which is using a TCP get on port 5000 is taking on average about 54.05 milli seconds.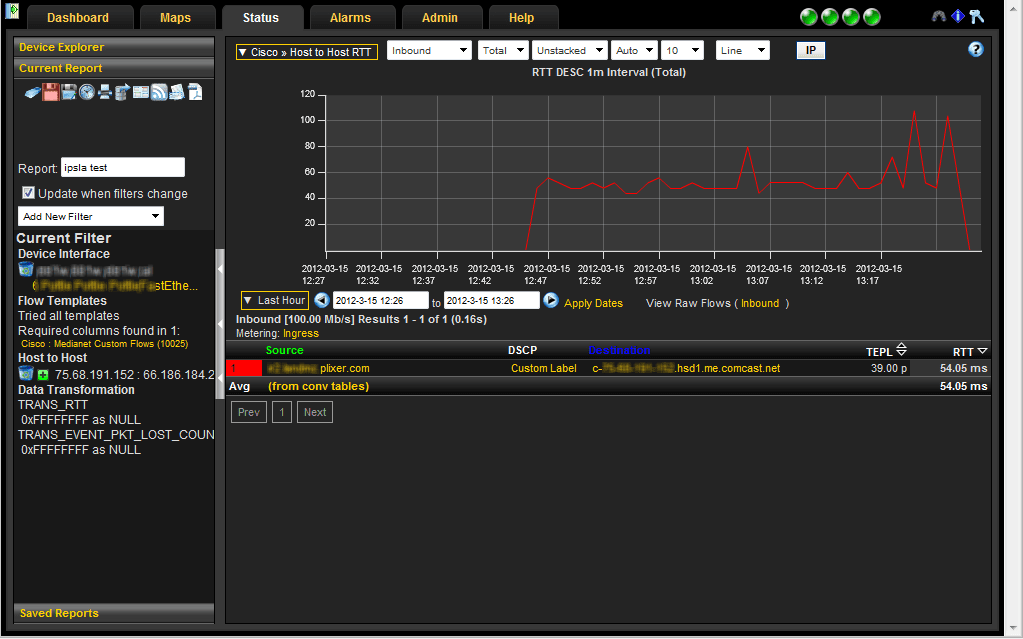 Reach out to us if you need any help getting your Cisco devices configured to start advanced network traffic monitoring –  call 207-324-8805.