There is ZenPack that provides direct integration between Zenoss and our network traffic monitor that provides a NetFlow Plugin feature.   Our Zenoss NetFlow reporting tool makes troubleshooting network performance a seamless process from within the Zenoss console but, it doesn't end with NetFlow.  We can also provide syslog reporting and then correlate the data with NetFlow and IPFIX.
The integration includes support for both Zenoss 3.x and 4.x once installed, administrators can gain insight into:
Top applications, hosts, protocols and traditional NetFlow reporting
BYOD reporting on the traffic they produce and the threats they are involved with
Cloud service monitoring on items such as availability and response time
Voice and video metrics on jitter, packet loss and priority
Xirrus, SonicWALL and Cisco wireless NetFlow support
Amazon EC2 Monitoring
Detection of a wide range of network threats including APTs, employee misuse, DoS attacks, Bots and even data leakage.
Security Audit trails of all network traffic and behaviors, enabling rapid reaction to network incidents
Firewall support for Barracuda, Cisco ASA, Palo Alto, SonicWALL, Enterasys Dragon IPS, etc.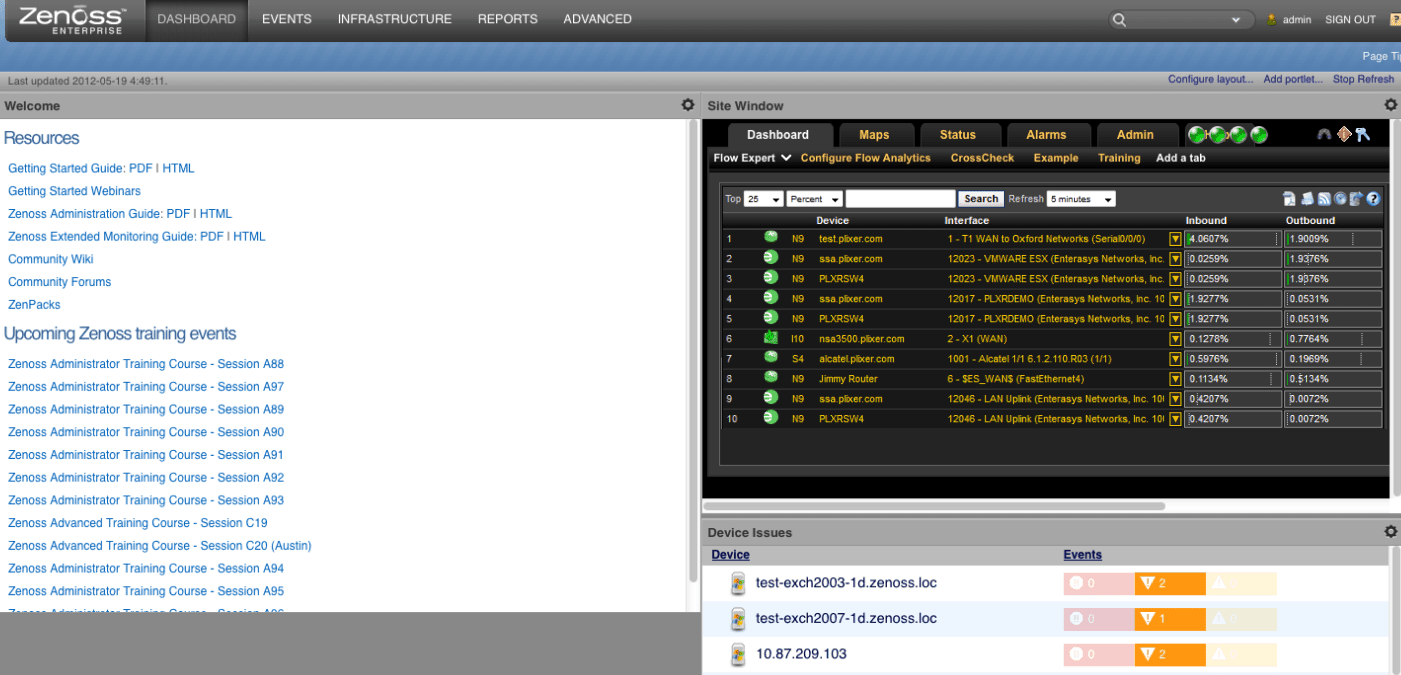 This NetFlow integration brings all of our NetFlow features to Zenoss including those we created for Cisco, Citrix, Enterasys, SonicWALL, Palo Alto Networks and dozens of other vendors.  For example, we recently we added support for the Cisco Application Visibility and Control (AVC) solution which is a suite of services in Cisco network devices that provides application-level classification, monitoring, and traffic control to improve business-critical application performance, facilitate capacity management and planning and reduce network operating costs.  You can find Cisco AVC Q&A information on their web site.
You can also count on our support team to conference in Zenoss support if /when problems occur which may involve both companies.