In Part 5 of the NetFlow v9 overview series, I will be talking about NetFlow v9 Options Templates, following up on Scott's installment, part 4, which addressed what a NetFlow Data Flowset is.
What is an Options template?
It is a special type of template record used to communicate the format of data related to the NetFlow process.
Combine the Options template with an Options data record to provide information about the NetFlow process itself.  For example, the options template can contain applications tables with application tags, names and descriptions; or interface index tables to provide interface descriptions via NetFlow.
Options Template format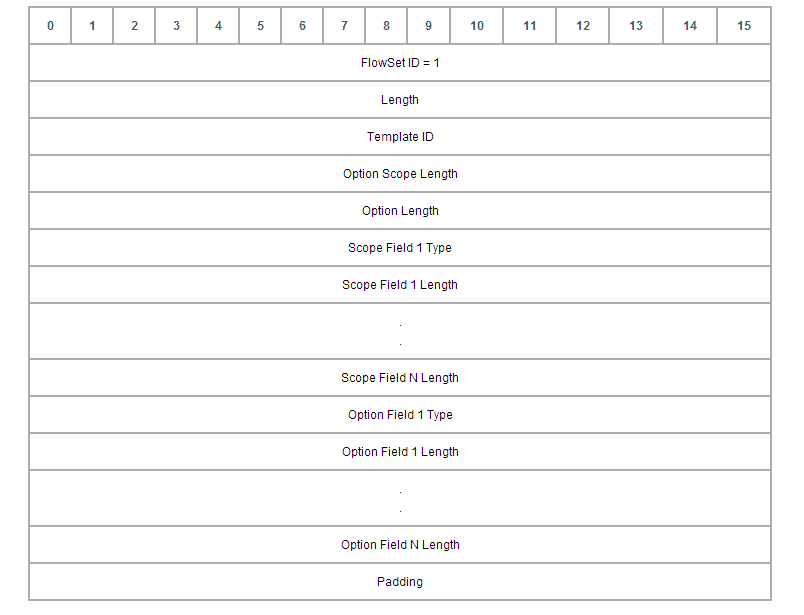 Options Template Field descriptions
 [table id=11 /]
Example:  Options Template and Options Data Record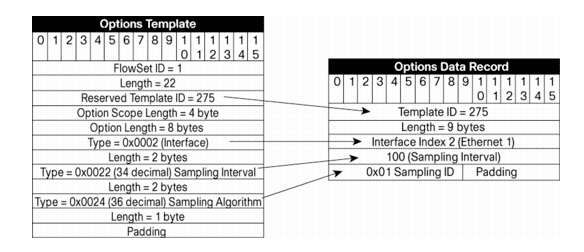 So, what does this do for me?
In the following example, we can see the application tag for skype = Type: 13 ID 83, with an application description of Skype Peer-to-Peer Internet Telephony Protocol.  Then, in the NBAR Applications NetFlow report insert, you see how we can perform traffic analysis based on Applications, given the application definitions from the options template.
Digressing just a bit from options templates, other vendors, such as Dell SonicWALL and Palo Alto Networks also provide Application Aware NetFlow via IPFIX.
Can we help you improve your network traffic management process?  Want some help configuring options templates on your routers?  Work with us and we can also show you how NetFlow can help you maintain network security.