I haven't seen it pop up yet but, I think debates over Cisco Vs. Huawei will eventually rise and when it does, will NetFlow and IPFIX reporting be important factors?  It is too early to tell however, I do know where both companies stand in regard to flow exports. Cisco NetFlow Support Cisco is making a huge push in the Flexible NetFlow space and exporting more and more unique traffic details every year.   Here is a partial list from the past 2 years:
Cisco ASA
Cisco TrustSec
Cisco NBAR2
Cisco Performance Monitoring : PfM
Cisco Performance Routing : PfR
Cisco Performance Agent : PfA
Cisco Smart Logging Telemetry
The above NetFlow performance metrics are geared around deep application awareness and latency measurements.  Other vendors in the industry such as Citrix, Enterasys, SonicWALL, Palo Alto, Barracuda, etc. are following suit.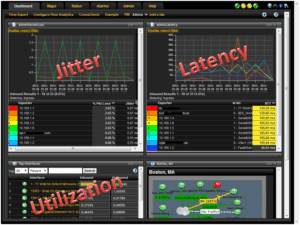 Huawei NetStream or IPFIX Support On the Huawei  side, we see very little from the company in terms of NetStream, NetFlow or IPFIX support.  In fact, it may have been dropped from the current product line.  Only the earlier switches/routers seem to support these technologies. I'm hoping that the new CTO of Huawei John Roese will encourage R&D efforts in this area.  John worked at Enterasys and Nortel which both support NetFlow and IPFIX respectively.  Interesting fact: John and Plixer CEO Michael Patterson worked as instructors in the training department at Cabletron Systems.   Company NetFlow Focus Cisco saw hard times last year and realized it's businesses model was sort of to spread out (e.g. Cisco Shuts Down Flip)  and decided to refocus on core switching and network optimization for rich media applications.  Flexible NetFlow (FnF) is playing a huge role in their competitive efforts.  The Huawei product line  is already fairly spread out which could lead to a lack of focus and there is little mention of flow technologies. IMO: If Huawei attempts to compete with Cisco on price they will lose.  Larger enterprise deals are won on trust, performance, support and track record.  Huawei has some problems to overcome. "Symantec executives last year decided to end a four-year alliance with Huawei, and last month completed the $530 million sale of its 49 percent stake in Huawei Symantec Technologies. The joint company develops network security solutions. Symantec officials last year said it was time for the joint venture to have a single owner. However, reports from The New York Times and others indicated that Symantec officials worried that Huawei's close ties with the Chinese government would make it impossible for Symantec to receive classified information from the U.S. government regarding cyber-security threats."   Source: Cisco and Huawei  Huawei has denied the tight relationship with the Chinese government.  Never the less, Huawei is still not focused on network performance measuring like Cisco which certainly will be on the list of required features for most network management solutions.