Incident Response Solutions for Commercial – Retail Stores
Retail Network Administrators are dealing with unique store-monitoring challenges. When hundreds or even thousands of remote sites are involved, sites that are down or on backup need fast recovery to reduce the impact on corporate profitability. Critical issues should be obvious when viewing the status of all sites.
Scrutinizer provides the insight necessary to determine what to work on first. Metrics such as downtime length, response time, traffic volume and even sales volume all become factors when determining the overall health of a distant store. Each store becomes part of an overall health measurement either regionally or company wide.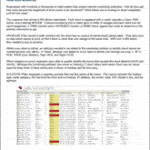 Our IPFIX and NetFlow Analysis solution extends visibility into all hosts and applications communicating on the network. Gathering details on individual hosts or entire subnets, the NetFlow collection engine provides up to 100 Terabytes of storage, helping ensure PCI (Payment Card Industry) compliance.
Scrutinizer NetFlow Analyzer provides:
100% of all traffic details of every host on the network
Availability and response time reports of all necessary network hardware
Threat detection of suspicious traffic with details on all hosts involved
Quickly drill in on odd communication patterns that circumvent existing security
Identifies and stops worms, trojans, and malware from spreading
Powerful enough to handle even the largest networks
With Plixer Scrutinizer NetFlow & sFlow traffic analysis and IPFIX reporting, you will have the industry's deepest levels of visibility, accountability, and measurability required for ensuring and maintaining critical applications and services.
Ensure and optimize network and application performance, availability and security
Leverage user accountability for security and network risk visibility
Measure and prioritize risks
Improve customer quality of experience
Read one of our many case studies.