See more. Know more. Solve more.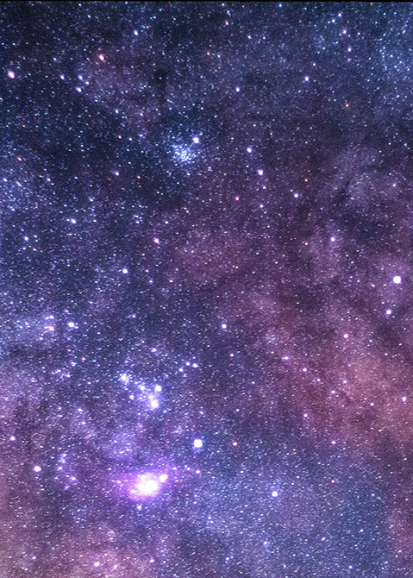 Imagine your IT environment as the night sky
In the span of space and time, being able to see the big picture matters. If an unknown object appears or the stars begin to move in unusual ways, you want to see that in as it occurs. If you're zoomed in too far in one place, then you may miss critical information to act swiftly.
Having the view is only the start. You also need the ability to understand what's happening at a glance. The night sky is full of noise. Manually watching the stars move and trying to analyze this amount of second-by-second information is exhausting and futile. You need a solution that can actively monitor and make sense of it all. The immediate context of what's happening and why allows you to prioritize, investigate, and respond more efficiently.
That's Deep Network Observability.
Protect and enable your business with Deep Network Observability
By harnessing your existing network infrastructure, Plixer gives you a low-impact and easy-to-deploy solution to see and understand your entire IT environment. With advanced AI/ML, you can detect threats, predict issues, and quiet the noise to focus on what matters. See and understand incidents, thoroughly investigate, and respond with confidence.
Complete visibility & enriched intelligence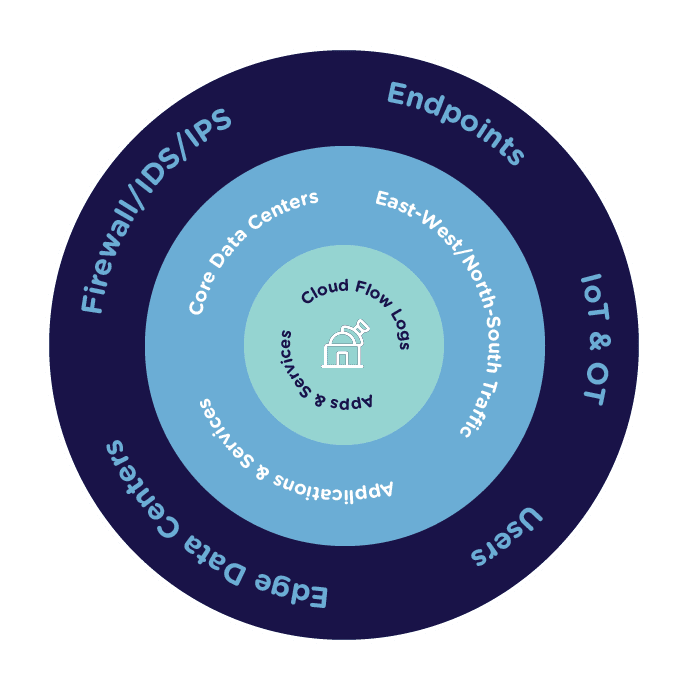 As the number of devices on a network grows and network topologies become more complex, IT teams are challenged with seeing everything in their IT environment. 
Deep Network Observability gives you visibility and insight into every network transaction, device and user behavior, application and service activity, and cloud workload data. 
When a performance issue or cyberthreat arises, you want to see it early. Understanding a change in your environment allows you to determine time to impact and the severity of the issue as time progresses. Event correlation and MITRE ATT&CK® mapping allow you to prioritize your efforts. 
Deep Network Observability gives you real-time anomaly detection so you can weed out threats and performance issues before they have a chance to cause damage or disruption.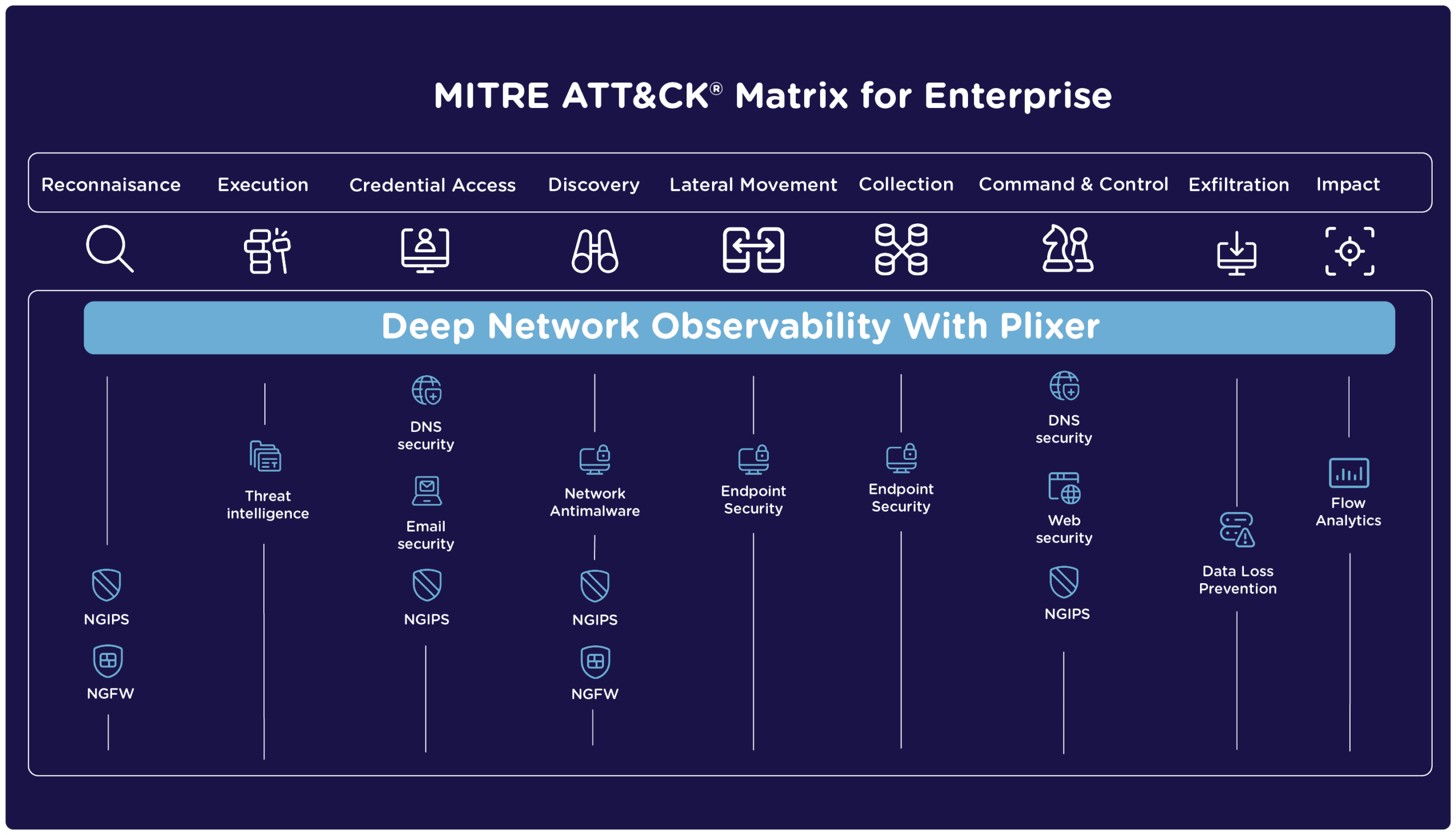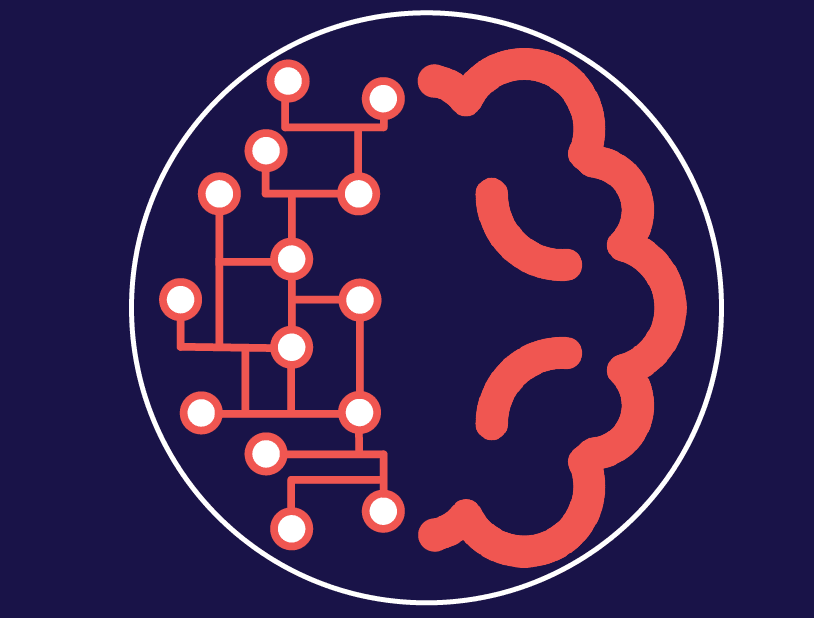 With advanced AI/ML, you don't need to wait for known states or issues to arise. A dynamic baseline for network behavior allows you to spot usual or unexpected behavior as it occurs. Additionally, with STIX/TAXII threat feeds, you can always stay a step ahead of the next threat.
Unlike other solutions, though, Plixer does not give a blackbox ML solution. With Deep Network Observability, you're in control of detection sensitivities and can tune and model the ML to your particular IT environment.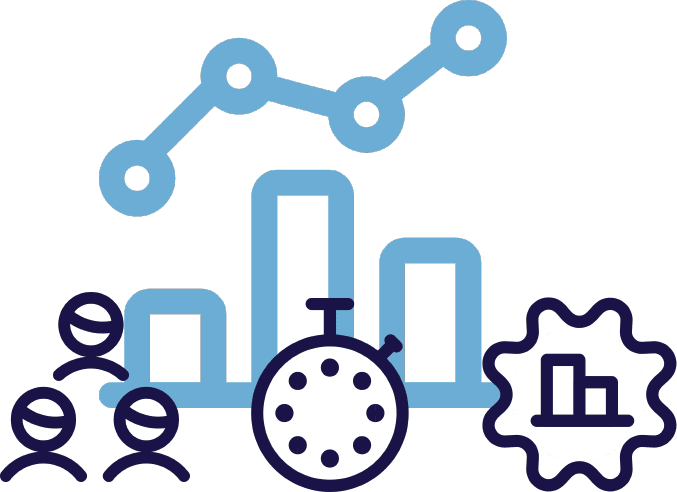 Your current tools are offer you a mosaic of your IT environment and rely on known states and problems, this delays detection, complicates investigations and slows response. Deep Network Observability gives you the big picture, allowing you to visualize and detect issues across the enterprise.
Unlike other network solutions, though, Plixer does not require addition elements or systems to gain visibility. Probes, network span ports and taps, endpoint agents and/or proprietary hardware components will add significant operational drag and cost. With Plixer, you get near instant visibility from your existing infrastructure and will see results in hours, not days. 
Some level of cybersecurity risk is unavoidable. But understanding what's putting you at risk is critical to determining how much risk you're willing to take. 
Deep Network Observability gives you insight into a critical security layer not captured by your existing toolset. Additionally, because it monitors, analyzes, and contextualizes activity across your IT environment, it provides rich insight into how much risk  is present, where your vulnerabilities lie, and what activities will provide the most impact.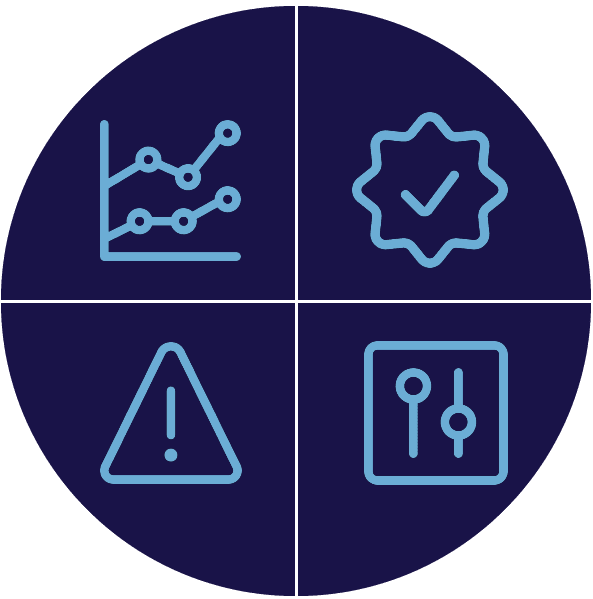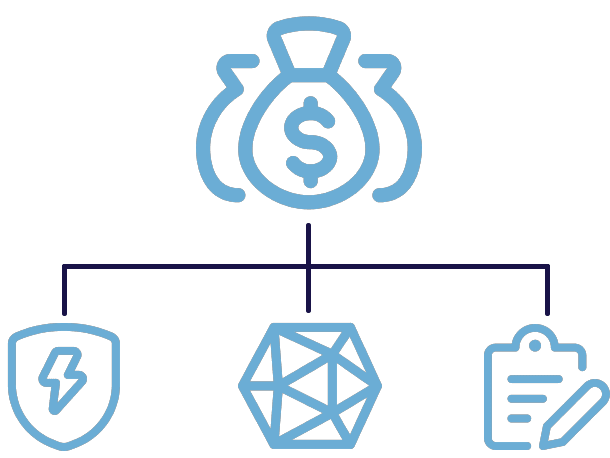 Aside from the benefits of avoiding extra costs caused by a data breach or network outage, Deep Network Observability provides a low-touch and complimentary financial solution for your business. By leveraging your existing infrastructure to provide you with coverage across the enterprise, Plixer is also more cost-effective than other solutions.
Deep Network Observability also allows you to get the most out of your existing infrastructure and technology. Because Plixer gives you visibility and context to your entire IT environment, you can validate the effectiveness of your existing tools and understand when best to use each for investigations and responses. 
Easy and flexible deployments for on-prem, cloud, or hybrid environments.
Leverage your existing infrastructure to gain critical intelligence upon deployment. 
Expand your IT environment and digital growth without fear of visibility gaps.  
Build a best of breed security framework through integrations with your existing tools. 
Plixer gives a level of Deep Network Observability and early threat detection not achievable with Cisco Stealthwatch. And Plixer comes in a cost-effective package that's easier to manage, deploy, and scale.
See how Plixer compares to Cisco's NDR solutions
Enriching network flow data allows you to see your entire IT infrastructure. Advanced AI/ML gives you the context necessary to spot and stop problems fast.
Learn how you can detect sophisticated threats, whether it's malware, ransomware, insider threats, and more.