Sign up for your free copy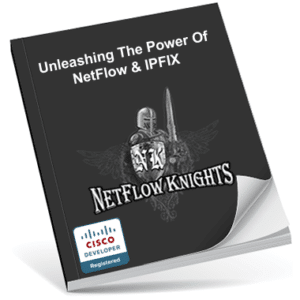 This tell-all flow encyclopedia explains in detail how flow technologies are affecting businesses and improving the way IT organizations around the world are able to more easily manage huge amounts of information more easily, more quickly, and with more knowledge into the transactions using the network infrastructure. Using nearly 150 color illustrations, the book covers what has been accomplished to date with flow technologies such as NetFlow, sFlow, and IPFIX. It includes examples from different vendors and clearly outlines where this message export is going in the next 5 years.
At the first level, this book will satisfy those managers, professionals, and engineers who need conceptual and practical answers to the questions:
What are NetFlow and IPFIX (IP Flow Information eXport)?
How do they work? Where do they fit in the world of network troubleshooting and traffic monitoring?
Why do we need or not need them?
This level is a refresher to moderately experienced NetFlow-aware IT professionals. It dissipates the fog of acronyms and special terminology that seems especially dense in the vicinity of NetFlow, including Flexible NetFlow, AppFlow, J-Flow, NetStream, and sFlow. The book also includes information about some of the many new performance and security applications emerging from Cisco, SonicWALL, Palo Alto, Plixer, and other vendors. Additionally, it explains what these new technologies are for, and whether they are really needed.
At the second level, this book spends little time deciphering and comparing NetFlow v1, v5, v6, v7, v8, v9 formats to one another or even to IPFIX. There is plenty of documentation on the Internet that covers this topic and frankly, a chapter on this subject is not in-line with the goal of this book.
It is assumed that the reader has had some exposure to NetFlow and how to configure traditional NetFlow v5 and v9. This book, therefore, is intended to open the eyes of IT professionals to what is possible with NetFlow v9 (Flexible NetFlow) and IPFIX, how to properly implement them (and avoid the pitfalls), and why these flow exports can allow businesses to be far more competitive. As of the date of this book's publication, these are considered to be the most cutting-edge flow technologies.
Performance issues are discussed as well as how the right hardware can dramatically improve exporting, collection, reporting, and threat detection speeds. Basic guidelines are provided on where these technologies should be deployed, along with practical reasons why certain technologies can bring value to business applications. The troubleshooting potential of these technologies is also explored.
At the third and final level, some sections are more technical and can be skipped by some readers without missing out on important concepts. These clearly indicated paragraphs are meant to help product managers and software engineers understand concepts such as how flow templates should be implemented, when metadata and option templates are useful, and how to structure them to ensure speedy reporting. Suggestions on the creation of new elements and the reuse of existing IDs are also outlined. Examples are given on the pitfalls to avoid, but again, these technical sections can easily be skipped without diminishing the value of this book.
Complete the form below to get your copy of Unleashing the Power of NetFlow and IPFIX
*While Supplies Last
Chapters
CHAPTER 1: What is NetFlow 13
IPFIX, the Emerging Standard 13
Flows are Aggregated Based on a Tuple 14
Bidirectional Flows 15
Pick your Poison: Detailed or Generic Tuple 15
The Sky's the Limit: Export it as Flow Data 17
The Value of Flow Information 18
Exporting Flows 22
CHAPTER 2: Exporting NetFlow or IPFIX 23
Choosing NetFlow or IPFIX 23
Private Enterprise Numbers 23
A Word about Private Enterprise Numbers (PEN) 24
Differences between NetFlow v9 and IPFIX 25
A Final Warning: NetFlow v9 or IPFIX 27
Keep Marketing out of NetFlow and IPFIX 28
Vendors Supporting NetFlow and or IPFIX 28
Call it NetFlow or IPFIX 29
Building a Flow Cache 30
Defining the Tuple Case Study 30
Implement RFC 5610 34
What is IPFIXify™ 35
Key and Non-Key fields 38
Match and Collect 39
What is a Flexible NetFlow Key Field? 40
What is a Flexible NetFlow Non-Key Field? 41
The Four Steps to Configure Flexible NetFlow 42
When are Flow Cache Entries Exported? 45
Export using UDP or SCTP 46
Flow Sequence Number 47
Are You Missing NetFlow 47
What Does an Increase in MFSN Tell Us? 49
NetFlow v9 vs. v5 50
NetFlow Collection without Flow Sequence Number 50
CPU Impact from Exporting Flows 50
Exporting and Reporting of Flows 51
Metering 53
Observation Point 53
Flow Direction 54
Observation Domain 54
Common Flow Exporting Mistakes 55
SNMP Indexes 55
Active Timeout 55
octetDeltaCount 56
Flow Direction 56
Multiple Templates 56
Template Timeout 56
CHAPTER 3: Collecting Flows 58
Measuring Flow Collection 58
Calculating Flow Storage Needs 61
Not All Flow Storage Solutions Were Created Equal 62
Flow Sampling 63
What is sFlow 63
NetFlow Sampling 67
Packet Sampling (PSAMP) 69
Deduplication and Stitching Flows 70
Dealing with Different Time Zones 72
Regulatory Compliance 72
CHAPTER 4: Reporting on Flows 74
Limitations of NetFlow v5 74
NetFlow v5 record format 74
NetFlow v9 Introduces Templates 76
Ingress vs. Egress 76
NetFlow Reporting and SNMP 79
BGP and Autonomous Systems 80
Cisco Performance Monitoring or Medianet 81
DSCP Vs. ToS 84
MPLS Reporting and MPLS Tags 85
BYOD and Smart Phone Reporting 86
Social Networking Sites 88
Virtual Servers 90
Cross Template Reporting 91
Multicast Traffic 92
Billing and 95th Percentile 93
Service Providers Think Beyond the Network 99
IPv6 Support 103
Displaying Applications 103
Dashboards 108
Securing Access to the Data: Service Providers 110
CHAPTER 5: Detecting and Mitigating Threats 111
TCP Flags 114
ICMP Type and Code Fields 115
Flow Behaviors 115
Custom Flow Behavior Monitors 116
Behavior Baselines 116
IP Host Reputation 117
Firewalls Exporting Flow Data 118
Cisco Smart Logging Telemetry 122
SonicWALL IPFIX Security Details 124
Identity Awareness 125
Country and Geo IP Details 126
Alarm Correlation 129
Threat Mitigation 131
Advanced Persistent Threats 133
Flow Sampling and Security 134
The Bottom Line 134
CHAPTER 6: Troubleshooting and Examining Flow Data 137
Isolating Slowness 137
Detecting Malware 141
Find the User 144
Flexible Filtering and Reporting 145
Summary 147
Glossary of Terms 149
Reviews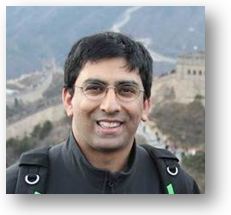 "As the IPFIX (based on cisco's NetFlow v9) data export standard becomes well adopted across the networking industry, the experiences of Plixer and Mike Patterson become highly relevant for network operators, vendors but also other IPFIX/NetFlow management systems. 'Unleashing the Power of NetFlow and IPFIX' provides a basic background on the technology, the bleeding edge of where it is today, but most importantly provides the implementer's experiences that are missing from the specifications.
Michael Patterson has loaded the book up with clearly written examples of what is possible with NetFlow and IPFIX. Flow technology is spreading beyond basic packet counting on routers into virtual environments, threat detection, data inspection but also application analysis as well. With the increasing demand to gain greater network traffic insight on elements such as jitter, packet loss and URLs, the volume of Flow exports is exploding. Because of this, scalability is a concern and the content in these pages explores important aspects of NetFlow export and processing such as distributed collection, flow deduplication and stitching. If you are a developer or a product manager, leverage this book as an implementation guide. Its contents are designed to help with perspective on what you may want to achieve, the exports that match your goals and how to go about achieving them. The next step of course is figuring out how to best implement NetFlow and IPFIX, the problems to avoid and how to take your exports to the next level to stay competitive.
For the last 6 years I have been working with cisco's NetFlow engineering team, customers as well as many network management system vendors. I have had the pleasure of working with the Plixer team in my various roles at cisco and this book further reinforces by belief that Plixer is one of the industry's premier thought leaders. It is clear to me that Michael and the team at Plixer are passionate when it comes to anything NetFlow and IPFIX related. This is a company that is on the bleeding edge of NetFlow/IPFIX."
Aamer Akhter
Technical Leader & Architect for Network Management Solutions
Cisco Systems

Comments
"This book makes it clear beyond any other resource that flow technology provides value far beyond its traditional implementations. It's full of great examples from companies who have actually implemented the latest and greatest exports. I'm very proud to say that I was able to be a part of it and I hope you enjoy it."

Erik Peterson, Dir. of Engineering – Plixer
"It's clear to me that flow technology has entered the areas of Application Performance Management and message logging. IPFIX will without question continue to play a major role in most new security appliances being developed today. The definable nature of IPFIX makes its exports ideal for forensic analysis. This book explains how to do it."
Thomas Pore, Dir. of Technical Services – Plixer
"The value in this small volume is the practicality of its guidance. The author clearly knows his stuff and shares his insight with the reader."
William Flanagan
"As a research analysts and professional editor, I was able to appreciate Mike's ability to effectively outline the business value of the new exports available in NetFlow and IPFIX. He has clearly put in the time to research where these technologies are going and how they will provide value to businesses trying to maintain a competitive edge while controlling IT spending."
Drew Robb, Owner – Robb Editorial
"For me, this has been a great resource for trying to learn more about Cisco's Flexible NetFlow capabilities. Initially I just wanted to learn more about NBAR and Performance Monitoring for Medianets. Because of the additional background the book provides, I learned about several other new exports from Cisco such as Performance Routing and Smart Logging Telemetry. The color illustrations provide actual proof of these cutting edge implementations that some of our hardware already supports. This book contains information we can take advantage of right now."
Dave – State College in New York
"When Mike asked me to review his book, I had no hesitation. Yes! I've read dozens of his blogs and true to my expectations, it was well worth my time. I learned about packet capture with NetFlow, how this technology is very different from sFlow and where these technologies complement one another. If you are going to read an IT book in this year, make [Unleashing the Power of NetFlow and IPFIX] one of your top picks. It will open your mind to the power of flow technologies and how they can help you make better and quicker decisions in your daily IT routines. Well done Mike!"
Matthew – University of Maine
"I had no idea that NetFlow could be used for so much more beyond what our team does with it. I thought NetFlow was about top talkers, applications, protocols and the like. Wow, this book made me realize that I need to read books like this more often. By just changing the configuration of my NetFlow export, I can get VoIP details on jitter, packet loss and even caller ID. And, if we decide to migrate to cloud services next year, I can measure the round trip time of the employees making connections during the day. I had no idea I could do this with NetFlow. Great book!"
Ken – Chicago, IL

Author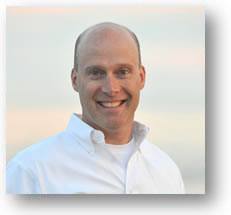 Michael Allen Patterson is the founder and CEO of Plixer International, a company that focuses on developing flow collection, reporting and analysis tools. Prior to starting the company, when he returned home from the University of Maine at Orono, Mike started his career in technical support at Cabletron Systems, acquired his Novell CNE and moved to the training department for a few years. There he taught Cisco Routing, Ethernet, Token Ring, FDDI and ATM. While in training, he finished his Master's in Computer Information Systems from Southern New Hampshire University and then ended technical training to pursue a new skill set in Professional Services. In 1998, he left Cabletron to start a successful web-based monitoring company named Somix before starting Plixer. Mike has written nearly 600 blogs, case studies, and articles. He likes to participate as the product manager for Scrutinizer NetFlow and sFlow Analyzer as well as Flow Analytics'. He enjoys many outdoor winter sports and often takes videos when he is
snowmobiling
,
ice fishing
, or
sledding with his kids
. Cold weather and lots of snow make the best winters as far as he is concerned.
He can be reached most hours of the day between work and home. If you want to stay current with netflow, join NetFlow Developments on LinkedIn, where Mike is one of the mediators.
Additional Contributors to this Book
Marc Bilodeau, Plixer
Erik Peterson, Plixer
Andrew Feren, Plixer
Drew Robb, Robb Editorial
Adam Powers, formerly of Lancope
Pete Cruz, formerly of SevOne
Aamer Akhter of Cisco Systems
I hope you enjoy this book. I've poured just about every ounce of what I have learned over the last 7 years about NetFlow, sFlow and IPFIX into it. I could never have done it without the contributions from the above individuals. Behind just about every great resource is a team of knowledgeable people willing to share what they know. I am very fortunate to be one of the people they were so willing to help.

Thanks Guys!" – Michael Patterson
Become a NetFlow Knight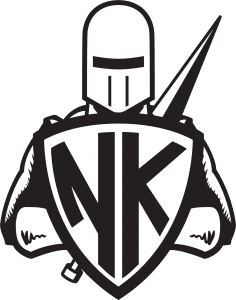 A NetFlow Knight™ is an individual who believes that flow technology is one of the ideal technologies available today for gaining deeper insight into IT related issues. They demonstrate chivalry by fatefully serving their family, community, company and set good examples in leadership and character.
At Plixer, our NetFlow Knights serve our customers and promote the technology in our blog.