It's Friday and I'm still working on my first cup of coffee, so I'm gonna go "easy mode" today and just post something not NetFlow related that I found rather humorous online.
It's no secret in business that if you want people to endorse your product/cause, throwing a little money their way can go a long way. Bribery is not a new concept.
However, every once in awhile you have people who try to play both sides of the fence. It's risky, but profitable I'm sure…
So sit back and enjoy some Yahoo! goodness.
ATTENTION!!!
Yahoo! Germany thinks that you should be using Firefox 3.5. So make the conversion now!
No wait; Yahoo! U.S. thinks you should use the more safe and secure Internet Explorer 8. (We all have the right to change our minds.)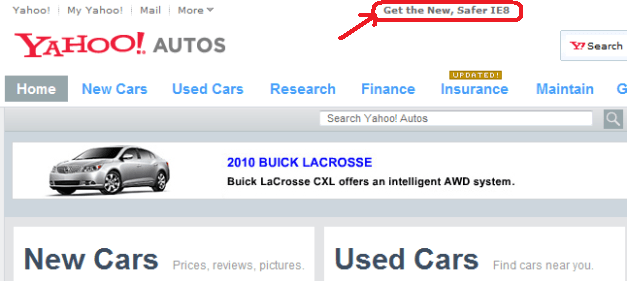 This just in! Yahoo! Mexico wants you to use both.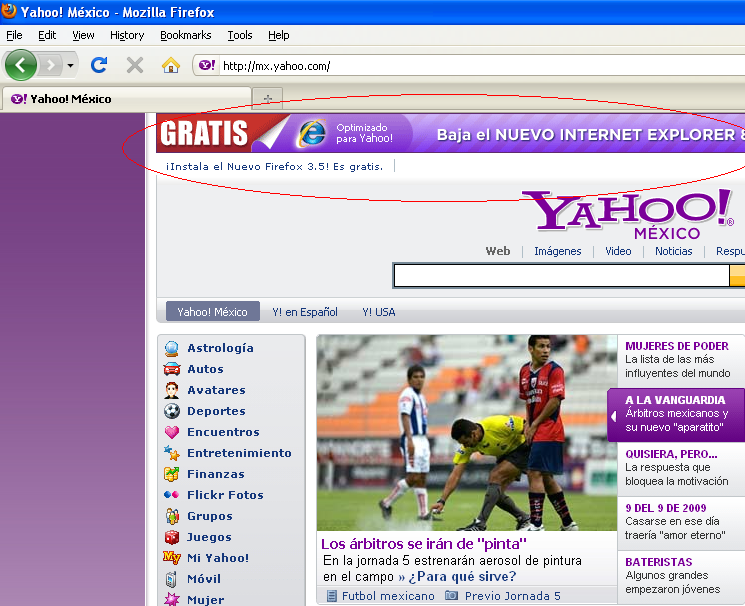 Silly Yahoo…
let's give them a round of applause.