I did some investigation on IPv6 the other day. Luckily Wireshark has the decodes necessary to look inside the Cisco NetFlow v9 / IPFIX packets.
The flow shown below is one of the Egress flows and I highlighted the IPv6 Address.  Take a look: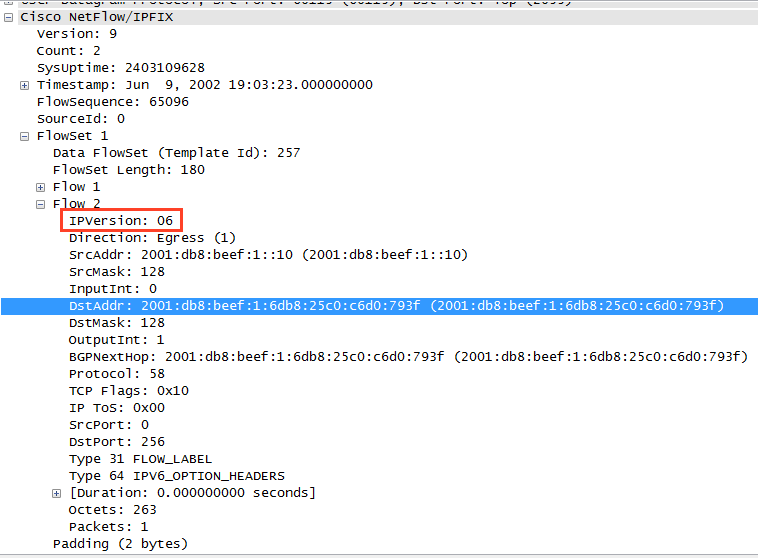 What is your company doing to prepare for IPv6?  You can start by asking "why IPv6".