Did you know that 50-90% of Ethernet ports go unused because wireless is so prevalent?  Network World May 4, 2009 page 1: "By 2011, 70% of all new ports will be wireless," says Michael King of Gartner (pictured, below right).

Wireless in the home
I built my first house in 1995 with 10BaseT to every room. My next house was built in 2004 with just a few wires for communications. My family couldn't believe it. At home, I now use wireless for phones and Internet access. A few things are hard-wired, but not much. I use a Buffalo access point that is running firmware from Sveasoft, and it is exporting Cisco NetFlow v5. In the office we have a hybrid of hardware vendors sending a mixture of NetFlow and sFlow. Our wireless access point is made by Mikrotik, and it exports Cisco NetFlow technology.
Cisco Aironet Wireless Bridges and NetFlow
It surprised me that early versions of Cisco Aironet Wireless Bridges do not support NetFlow. Today however, Cisco wireless controller NetFlow support is available with AVC funcationality which includes NBAR!
Xirrus Wireless access points support NetFlow
I do know of a wireless access point company competitor called Xirrus. It makes gear that exports NetFlow. I think this is important if companies are finding an increasing amount of wireless users. Some companies are not renewing hardware maintenance contracts on switches, in order to save money. It's easy to justify with less than half the ports being used.
I'd like to see more hardware support NetFlow or sFlow in wireless access points. Peter Phaal at InMon wrote a memo with Jim Wendt of Hewlett-Packard on the sFlow and wireless access topic. Looks to be an extension of sFlow v5, but with some new cool stats. Nice work, InMon!
Apparently the HP ProCurve Wireless Access Point 530 NA supports sFlow, but the web page says it is end of life and that the recommended product is the HP ProCurve MSM320 Access Point. I can't find anything that says it supports sFlow.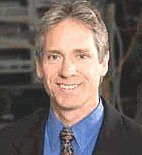 More than a year ago Paul Condon (pictured left) CTO of HP Procurve said HP routers would support NetFlow: "…NetFlow feature is an important transition technology for the refresh and we do have plans in our next software release to support NetFlow…"
Please contact us if you want me to list a wireless access point on our web site that supports a flow technology.