When learning a new product like Scrutinizer it can become overwhelming because of how much functionality there is. First, I would recommend watching our online Webcasts. These are a series of short videos regarding our newest network traffic analysis tool, Scrutinizer (v7), that range from an overview of the functionality, installation, setting up Flow Analytics, creating reports, and more.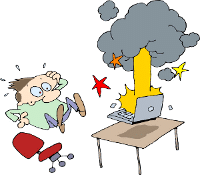 After watching these videos, if you're like me, you will have many questions about NetFlow and sFlow like, what routers and switches are supported? How do I configure them to export NetFlow/sFlow? How can I use a NetFlow/sFlow monitoring application to analyze our network traffic? Our blogs are a great place to find this information and I would like to point out a blog by Nate that highlights some of our best blogs over the past year that answer a lot of the questions you might have.
Some more great resources are our Frequently Asked Questions, White Papers, Online Forum, and the Scrutinizer Manual. But best of all is our customer support, where we are glad to help you with any questions you might have.
I look forward to working with you all and helping answer questions about our NetFlow and sFlow collector and network traffic analyzer. If you're interested in NetFlow analysis I encourage you to download and try our latest version of Scrutinizer which is free; yes, I said free.
Oh, I can't forget about the Scrutinizer Raps by Mix Master Mitch. I always get a kick out of these.