Apparently, many WAN Optimization companies price their appliances based on Flow Volume.  What does Flow Volume mean?  Flow Volume is the number of concurrent flows on a specific interface or all interfaces at any given time.  For example, if you download a web page, this could create several flows.  If you ping something, this would create a flow as well.  In fact, syslogs, SNMP traps, etc. all create flows.  TCP tends to create flows that linger longer than ICMP or UDP flows.
How Does this Help with WAN Optimization?
I had a customer point out the other day that they use Scrutinizer for WAN optimization sizing.  "Really, how so?" I asked.  "The Flow Volume report tells me how many TCP flows we have on a link at any given time" he said.  This is true, one of the free reports in Scrutinizer displays the volume of flows per minute (or second if necessary).  It trends a rate/second and you get a total per interval <see below>.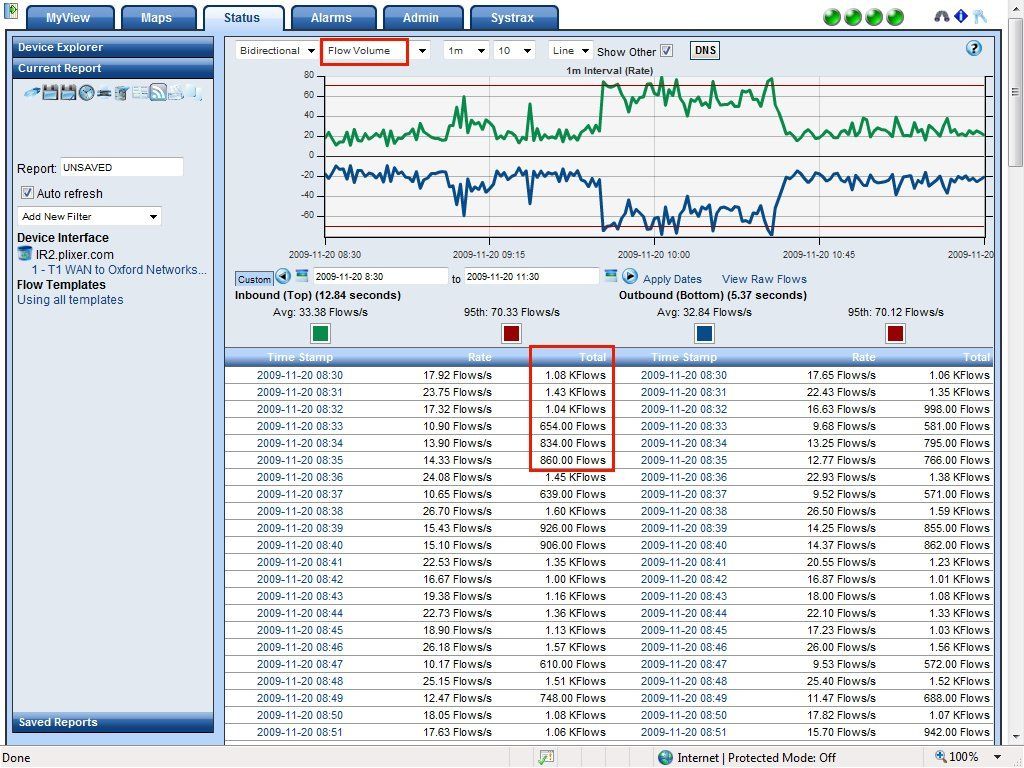 The customer explained that some WAN Optimization vendors charge more specifically based on TCP Flow count.  Scrutinizer allows you to easily add filters to include or exclude just about any field in a NetFlow datagram.  Because of this Scrutinizer report, he is able to buy the appropriate hardware without fear of spending too much for equipment he doesn't need.
WAN Optimization Vendors
• BlueCoat
• Cisco WAAS
• Expand
• Riverbed
• Silver Peak
Mind Your Flows
Before you buy, make sure the appliance supports NetFlow and ideally, NetFlow v9 with egress flows.  Why? Read this brief blog on Best Practices for Cisco WAAS Reporting using NetFlow.  It applies to all vendors.