Last week I wrote about a possible internal Hash overflow issue with the Nortel hardware that could cause utilization to be understated.
This week, I'll be discussing limitations with IPFIX on the ERS 5500 series stackable switches.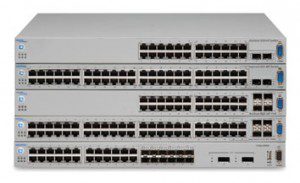 This issue came up after a customer contacted me because Scrutinizer was displaying extremely low interface utilization for IP Flows received from an ERS 5520. We reviewed his router configuration and it was configured as recommended by Nortel Networks. So then the customer engaged in a conference call with Nortel Networks and received the following information.
From the release Notes 5.0/5.1 Notes section "Known Limitations":
Q01269487 With Release 5.0, 5.1, the IPFIX sampling data rate cannot be changed because of a related hardware limitation.
So basically the way IPFIX is implemented on ERS5500 allows you to track and trend on IP Flows on a per second basis. It will never allow you to determine the total utilization of that port. There you need to use the per port statistics via SNMP/MIB.
"SNMP however, can be used for accurate overall utilization reports. "
—————————————————————————-
Nortel IPFIX Summary:
ERS 5500 – will never allow you to determine the total interface utilization. This means that when using IPFIX from the 5500s to measure utilization from IP addresses, it will seldom if ever be accurate. Most likely, utilization per IP address will be way understated. However, you will receive IP Flows with your Flow Collector, it will just be a very low percentage of interface utilization due to the sampling data rate issue.
ERS 8600 – might support full 100% sampling on the 8600 series.
ERS 8300 – the support of IPFIX is expected on the ERS 8300 family with release 5.2.
ERS 5600 – a new stackable switch family, will be available soon and should address this issue and remove any IPFIX limitations.