Since the release of the latest version of our NetFlow and sFlow analysis tool, I have been blogging about some of the new features that are available.
One of the new report features available gives you the ability to filter on conversations and show user defined applications that were involved in those conversations.
A defined application in Application Groups, allows you to specify traffic on specific IP Addresses and Ports as a user defined name. An example for use of this powerful tool would be defining Facebook or YouTube traffic as something other than general HTTP (Port 80) traffic. We have had the ability to define user applications using Application Groups in a number of previous release versions of Scrutinizer, but a Conversation report would show this traffic as what ever the Well Known Port definition was.
A Conversation Report before v7.3 would show the Source and Destination, but would always show HTTP (80 TCP) as the port the conversation took place on.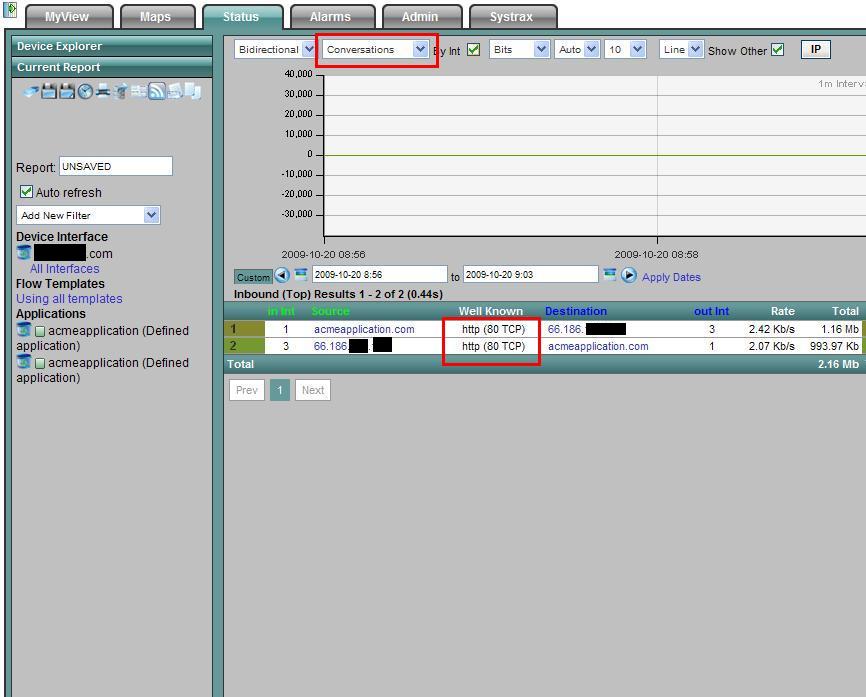 With Scrutinizer v7.3, we introduced a new report filter called Conversation App, which is a Conversation report filter that shows user defined applications rather than Well Known Ports.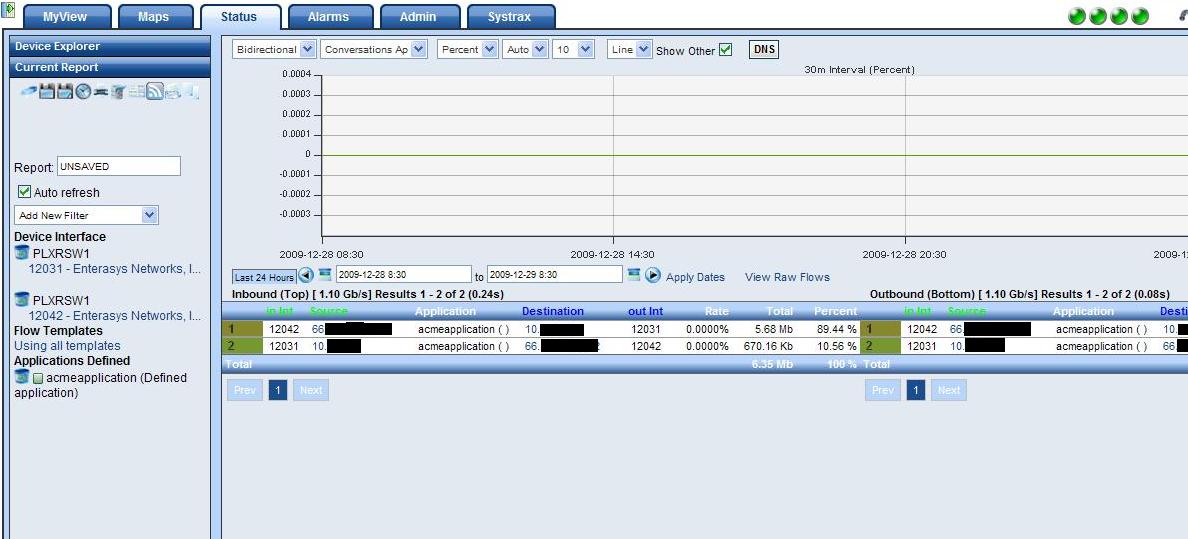 With this report we can easily identify traffic that used HTTP (TCP Port 80) as traffic that came from a specific application, in this case acmeapplication.com.
This is just one of the many new report filters that Plixer International introduced in the v7.3 update. They are all intended to help our customers with improved network traffic analysis and network traffic monitoring.