Thinking outside of the box can produce some innovative ideas.
While the network maps in Scrutinizer can make the traffic flow on your network easier to visualize and congested links quicker to spot, adding more visual definition to your maps will make them more user friendly and understandable by more members of your organization.
So how do you spice up your NetFlow data and breathe some life into your network utilization maps? Try combining a tool created for home design with a network monitoring tool to create incredible network maps.

For example, using Floorplanner, you can create 2D and 3D floor plans of your office space,  including furniture. Then add to that a network management tool such as Scrutinizer NetFlow and sFlow Analyzer.  With the network mapping tool in Scrutinizer, you can add links to each desktop, printer, webcam, etc., from your switches and routers in the wiring closet.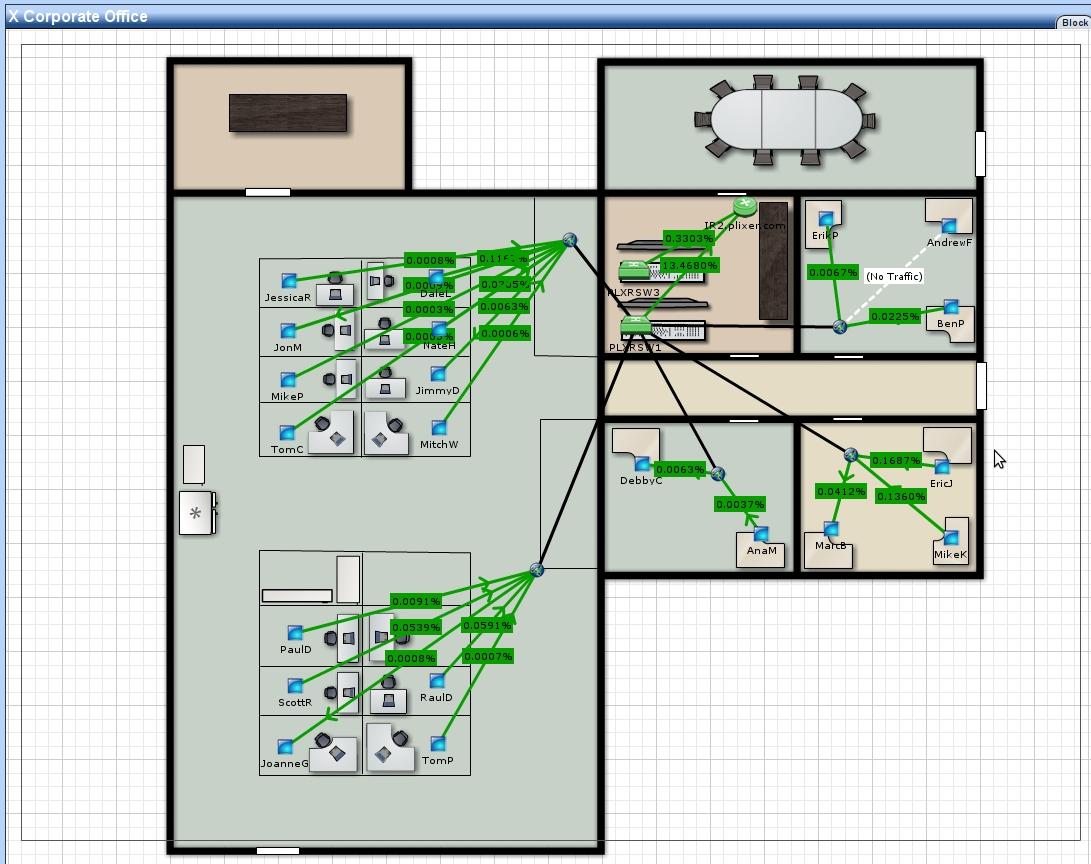 Performance review coming up soon? Imagine a 3D office network map, such as the example below, displayed on a large screen monitor in your NOC. Could anything be more impressive?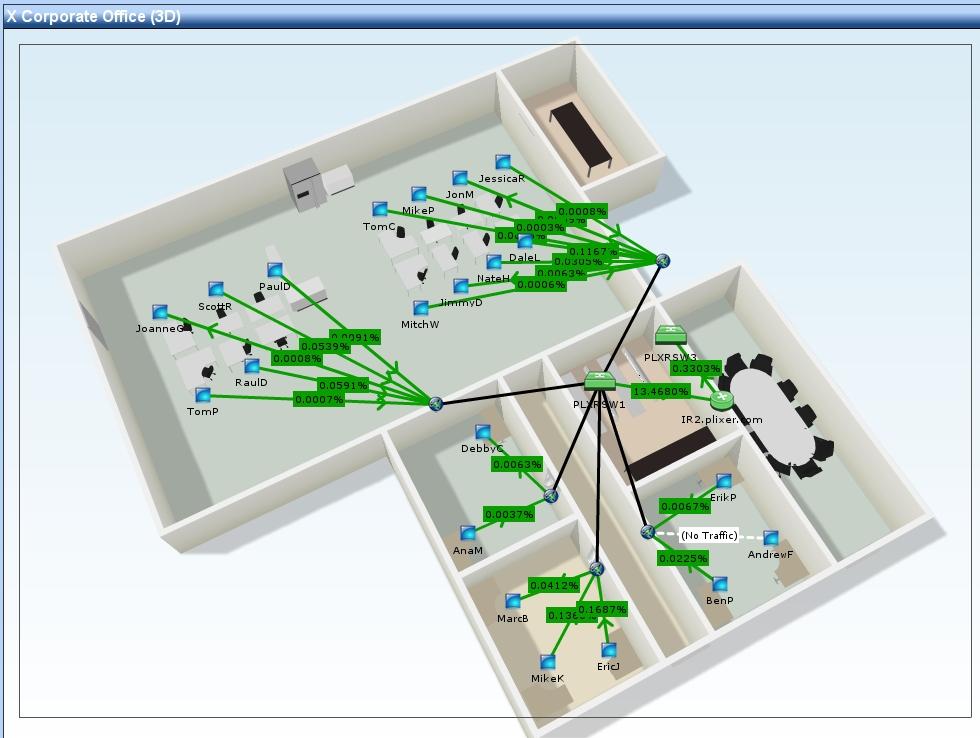 With this map displayed on a screen in your NOC, network utilization is visible to all.
Network slow? With this network map and the floor plan of your office, you can see who's the bandwidth hog, where they sit, and with a NetFlow Analyzer tool, you can drill into their link, and Cisco NetFlow technology provides the detail on what they are doing.