SYDNEY, AUSTRALIA: Nortel has saved around $12 million in the last one year as a result of implementing unified communications (UC) in the organization. This often means voice, video and data all done remotely using a typical laptop.
My experience with UC
Two weekends ago I was up at Lake Winnipesaukee in New Hampshire and my cell phone reception was horrible. I needed to call the office and I didn't want to use the phone in the hotel room to run up my personal charges and go through the hassle of submitting a reimbursement at the office. I experienced UC by launching my soft phone on my PC and making a phone call after checking my email.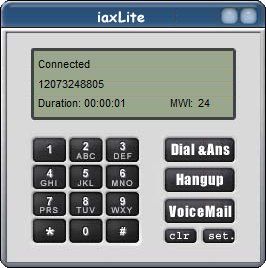 More UC means more traffic
UC basically lets the user access all the devices from a single device. This hyper connectivity will demand more bandwidth. The enterprises need to be focused on increasing the capability of the existing infrastructure. With more and more people accessing the network remotely (e.g. from home), NetFlow and sFlow collection and analysis are becoming more important.
Say Hello to Jay
We have a camera on our office area all day long so that Jay can see us from his home office in Pennsylvania. We have a camera on him as well. The web interface of Scrutinizer is visible from a 47 inch monitor hanging from the ceiling which displays:
• The number of calls each person has taken/made today.
• The number of minutes he/she has been on the phone today.
• The number of note entries into our CRM.
• We can also see if someone is currently on the phone (red dot).
• Interface Utilization of the busiest interfaces using our NetFlow Analyzer.
• We can see Jay sitting at his desk from the web camera he installed.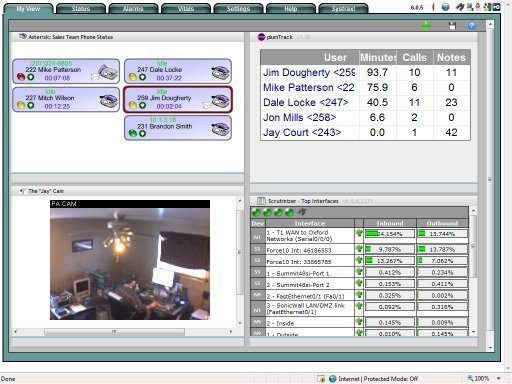 We have all this information whether someone on the team is sitting next to us or in another state. Unified communications is here to stay and the savings are real. You know what else, it is promoting a more green work environment.
Excluding protocols in NetFlow
In our office, remote access all comes in over the same T-1. If collecting NetFlow from a Cisco router, the NetFlow analyzer needs to be able to exclude the VPN protocols on this interface, but not necessarily on all interfaces or on all routers. This must be done as in many cases the router exports VPN traffic twice if protocols aren't excluded. This is an important feature in Scrutinizer v7 called encryption exclusions.
Get familiar with Quality of Service
If traffic is being prioritized, the DSCP values need to be monitored and egress NetFlow traffic plays an important role here in network traffic analysis. Learning about ToS, DSCP and DiffServ is imperative as QoS is becoming more and more important as unified communications continues to grow.