I was dealing with a client this morning who wanted to see a demonstration of CrossCheck, a plug-in for the Scrutinizer NetFlow analysis application. Normally, I fire up a remote session, like GoToMeeting, and give the demonstration. My client, being a large state government, had extensive restrictions on their network. The process to open and test ports would take weeks, and he needed to see the app quickly. I tried my best to explain the product, but lets face it, it's not the same as seeing it in action. A remote connection was not going to be an option.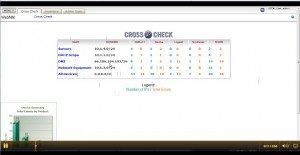 I really didn't want to leave him hanging. He liked the product, but just didn't grasp its value and functionality. A demo would fix this. So I decided to let him know that I would record a video and send it his way.
After a few minutes of reviewing my options, I decided to go with the easiest screen capturing utility that I could find, Jing. The process to record your own video presentation is simple, just follow these steps.

Step 1
Click on the yellow ball on the top of the screen

Step 2
Click on the plus sign to start your video.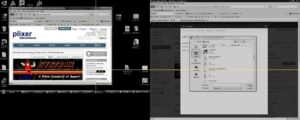 Step 3
Select the section of the screen that you want recorded.
Now you record and make your presentation. Once you are done, press the stop button and save the file. The saved file is a flash SW file that can be viewed by opening it up in any browser.

That's it! As you can see, it was simple, and I am pleased to report that the client was quite impressed. I hate to reference an over used and possible out of date saying but sometimes is pays to "think out of the box."