This weekend I took a break from NetFlow and sFlow network traffic analysis to join the Moxie Outdoor Adventure whitewater rafting crew and take on the Kennebec River rapids.
The adventure started as a birthday celebration, also known as "Stevefest 2010", where we decided we would leave our electronics at home (because there is no service that far up Maine) and take on the great Maine outdoors. Like most of us in the group, it was my first time going whitewater rafting and I didn't know what to expect.
Our crew met up at the Lake Moxie Camps where we

camped out for the night in preparation for the rapids. This is where I heard a rumor from the natives that the secret ingredient in the famous Moxie soda is a nice large scoop of mystery mix from the bottom of Moxie Lake. Mmm, no wonder why it tastes so good.
Once morning hit we all got geared up with our life jackets, helmets, and paddles, then jumped on a bus that took us to the top of the river. It only took a few minutes of rafting, and learning how to paddle, before we were in class 3 and 4 rapids getting drenched and almost thrown overboard.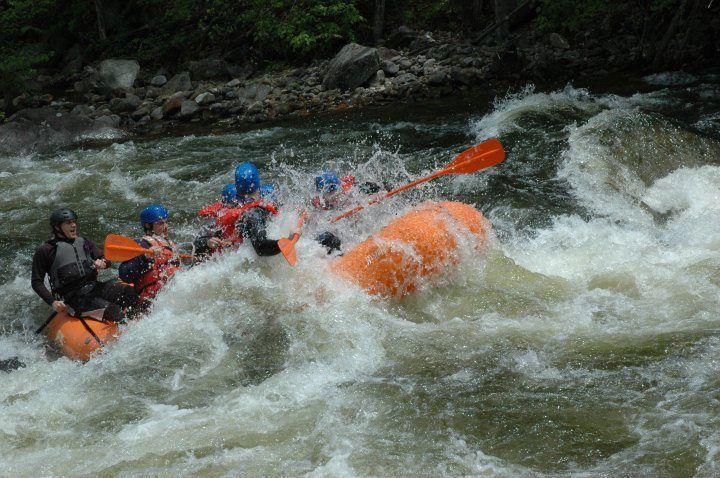 While no one in our group was thrown off the rafts, there were some very close calls that kept us, literally, on the edge of our seats.
The trip was such a blast that we're all planning on stepping it up next year and taking on Maine's premier whitewater rafting on the Penobscot River, which contains numerous class 5 rapids.
I highly suggest, if you're interested in Maine whitewater rafting, to give Phil from Moxie Rafting a call and experience the trip for yourself. Just make sure to write down the directions because you don't want to get lost with no cell service and a GPS that keeps cutting out.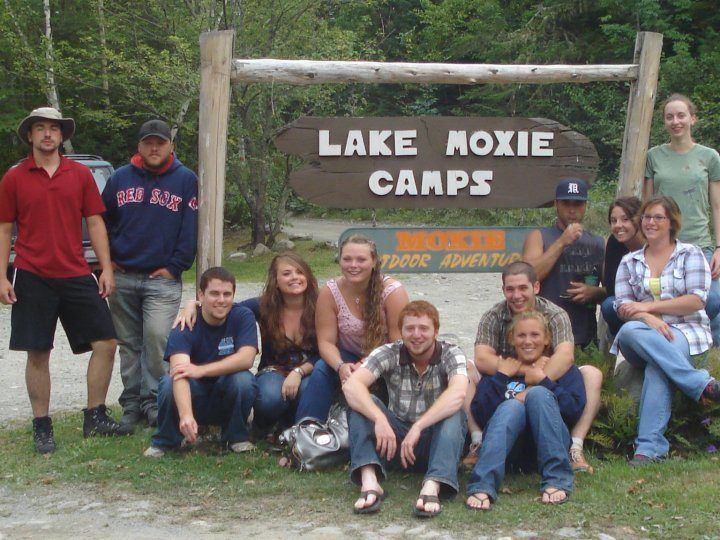 Happy rafting!