I'm proud to announce that we've recently released the Scrutinizer Top Interfaces plugin for Spiceworks! Spiceworks is a web based network management solution that has an online community so its users can share ideas, ask questions, and now monitor NetFlow.
Getting Started

In order to get the plugin installed and running, you need to have Scrutinizer v8 (or greater) installed, flow exporting network devices, and Spiceworks v4.7.5 (or greater). You can check out the Setting up Scrutinizer Top Interfaces Plugin how-to over at the Spiceworks Community for all your configuration needs. Don't forget to rate the plugin and spice up the how-to!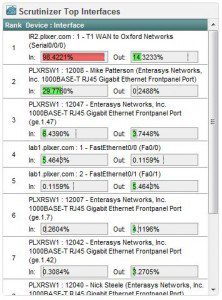 Further Integration
I've found the "My Tools" portion of Spiceworks to be a great place for your Scrutinizer NetFlow maps. Since the Scrutinizer map links change color based on bandwidth utilization, they are another great way to pinpoint network congestion at a glance.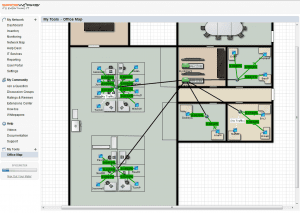 If you're interested in integrating with Scrutinizer's NetFlow analysis, Joanne wrote a great blog on How to Integrate Network Management Applications with NetFlow Reporting.
Happy NetFlow reporting!