Hello, my name is Scott Robertson, I am the newest member of the Technical Support team here at Plixer International. I came to Plixer after working  as a Software Support Specialist at Xerox.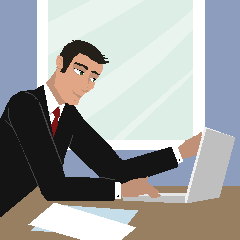 This is an exciting time for me as delve into the world of network diagnostics & bandwidth monitoring and I begin my support role at Plixer. There are new processes to learn and new people to meet.  And so far things are progressing nicely. And just as I am new to the Plixer family, there is a new Scrutinizer v7 update available today. I invite you to check www.plixer.com/support/availableupdates.php for the latest software that Plixer International has to offer.
I look forward to speaking with you, answering any question you may have, and showing you how you can utilize Scrutinizer to analyse your NetFlow and sFlow traffic.
If you are looking for the best in network behavior analyzers, I invite you to become the next new member of the Plixer family by visiting www.plixer.com and downloading the latest version of Scrutinizer.