In case you haven't noticed, NetFlow support for Cisco ASA firewalls is a hot topic around here lately. Since Mike helped you get NetFlow configured using ASDM 6.2 on your Cisco ASA, I thought I might blog about how to configure SNMP on your Cisco ASA using ASDM.
The first order of business is to navigate to the screen shown below: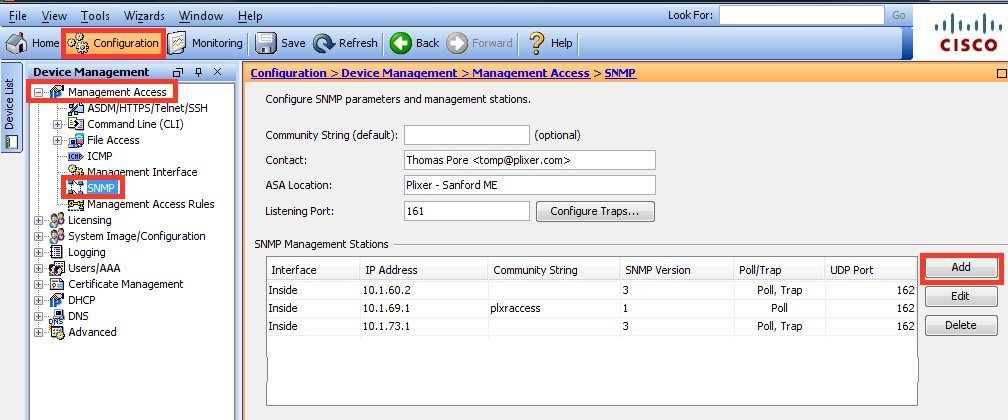 Next, click on the Add button above and the window below appears: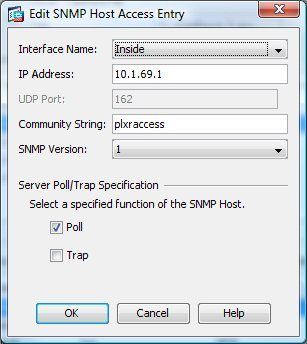 Put in the credentials and click OK. Yup, it's really that simple. Make sure to call us, if you need help (207)324-8805 x3.
May 29th, 2012 Cisco ASA UPDATE:  New Cisco NSEL Reports in Scrutinizer v9.  Check them out.