Expanding your network management options just got more affordable!
Through the Zenoss & Plixer partnership, the Scrutinizer ZenPack for integrating Scrutinizer NetFlow & sFlow Analyzer is now available.
Now, Zenoss Inc., the leading commercial open source network and systems management provider, together with Plixer International, offers a free community ZenPack to extend the network management capabilities to include NetFlow and sFlow support.
Scrutinizer brings additional network traffic analysis to the Zenoss product line. NetFlow is available on all Cisco routers and most Cisco Catalyst switches.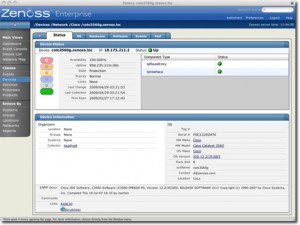 For more information on integrating Scrutinizer NetFlow & sFlow Analyzer with Zenoss Open Source IT Management, visit the Scrutinizer Integration with Zenoss webpage, or contact Plixer Technical Support.  There is no charge for this module.