Need to find a certain host IP or application on your network? Do you have a user on your network who is violating network policies and you need to provide proof of that to management? Or do you suspect someone is using an application not allowed on your network? Using the searching utility in this network traffic analyzer, you can quickly find the offender, and more.

The webcast below, Using the searching utility, will take you through a few simple steps that shows how easy it is to find either an IP address or application port for a specified time span and selected flow exporting devices.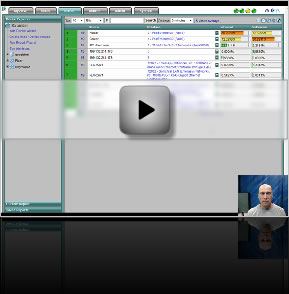 As you saw in this webcast, once the offending host is isolated, you can then run reports in Scrutinizer v7 that can be emailed to your management.
Just one more way that NetFlow and sFlow collectors can aid in your network traffic analysis.