Is your network compromised? Network scans, illegal applications? Want to view the top ten Conversations across your network? How about setting DNS resolution to occur automatically on a regular basis? Or send a syslog when a set threshold is exceeded based on criteria set in a saved report?
With Scrutinizer v7 and Flow Analytics as your network management tool, all of the above can easily be managed and reported on.
Does your management team also want this information in one easy to view location? That, too, can be simple to configure with Flow Analytics in the My View page of this network traffic analyzer.
This webcast, "Setting up Flow Analytics", will take you through the application, giving tips on activating and configuring NetFlow. With Flow Analytics, you can monitor any NetFlow and sFlow traffic that is exported to Scrutinizer.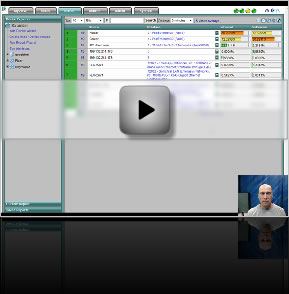 For further support in setting up Flow Analytics, please contact Plixer International.