I thought some of you might appreciate an update on some of the nifty Google™ mapping features we are working on for Scrutinizer v7.0.   In the next release we have added the features supported in our flash maps:
Clickable links bring up the top hosts/applications/conversations etc. specific to the connection
The connections change color based on definable thresholds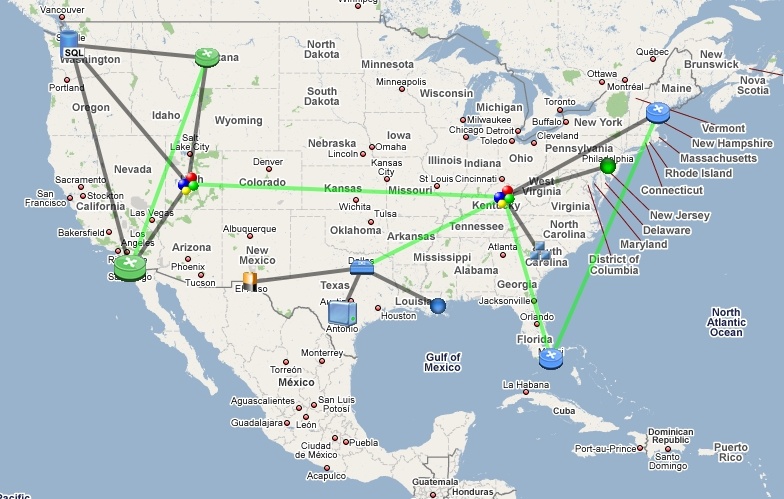 Other Google Map features include:
multiple Google maps
improved GPS placement for icons
icons changing color based on the device status across multiple 3rd party applications
linking to other map applications (e.g. flash maps with Visio backgrounds, WhatsUp Gold, etc.)
Version 7.0 will include many new features.  Improved Google map support is only a fraction of what we are working on.  I'll leak more later.