I had a customer ask me how HP Procurve's Class of Service (CoS) for VLANs could be monitored in Scrutinizer with QoS (Quality of Service).
HP Procurves export sFlow (sampled flows). Scrutinizer v6.05 listens to sFlow counters and samples. If specific VLAN tag information is sent out, Scrutinizer ignores it in the current release.
What the sFlow collector (e.g. Scrutinizer), does see is the ToS (Type of Service) byte included in the sFlow packet. The values for this 8-bit field can be defined in Scrutinizer in the QoS Definitions option in Settings. The QoS Definitions feature allows network administrators to customize their QoS settings, with the ability to run reports based on the 8 bit ToS values or 6 bit DSCP values.
From these reports in Scrutinizer, you can monitor the QoS per ToS value and by drilling into the ToS values, you can see detailed host information.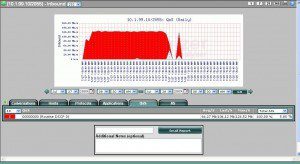 Drilling into the QoS '00000000' (Routine DSCP 0) entry provides the following host information: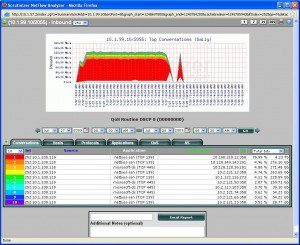 Question: Does Scrutinizer report on ToS values in sampled VLAN traffic?
Answer: Yes, via the QoS tab.  you can also run custom reports based on ranges of IP addresses, ports or QoS (e.g. DSCP) tags.  This can be useful in a DiffServ environment.