You've just installed Scrutinizer NetFlow and sFlow Analyzer version 7, after having used version 6 for collection of NetFlow or sFlow from your routers and switches, and you've become quite comfortable with its web interface.
Now you're using version 7, and you start off with the Status page and you say to yourself, "What is this? It's changed. It's so different. What do I do?"

My recommendation would be to view the webcast that we have made available: Overview of the Status Tab.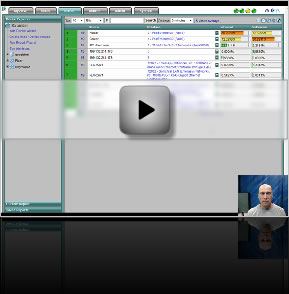 This webcast steps through all of the new features of the Status tab page, and other features that have been carried forward; as well as how they are displayed and accessed in version 7.
This webcast also touches on a few of the Admin functions to help customize your view of our new NetFlow reporting tool.
In the coming weeks, there will be more blogs covering the other webcasts we have available to further assist you in using Scrutinizer version 7 for monitoring network traffic.
So please stay tuned for those blogs and thank you for your continued interest in Scrutinizer.