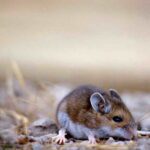 Did you know that you could create network maps for each of your locations (physical office or wiring closet) with Scrutinizer?  Did you know that you could plot your locations worldwide using Google maps?  Or integrate other vendor's applications in Scrutinizer, to view device statistics with the click of a mouse? (click on mouse to test)
All that is available with Scrutinizer, as well as the Flow Analytics module. The Flow Analytics module includes network behavior and overview gadgets for My View. My View provides a dashboard of gadgets customizable per user. Examples of the Flow Analytics gadgets are a Threat Overview gadget that displays alerts based on network behavior such as port scans, P2P traffic and DDoS attacks. Flow Analytics also includes Top N reports gadgets showing you information across all of your NetFlow sending devices.
Intrigued? But don't have time to learn how to create maps in Scrutinizer? Or read the documentation on integrating your 3rd party application? No problem, Plixer Technical Support Engineers would be delighted to assist you. We want to ensure that you are using Scrutinizer to it's full extent and maximizing the benefit you receive from our product.
We can also install the Flow Analytics module for you, configure it to your network, and walk you through the gadgets. This is an excellent opportunity to include other members of your Network Support team in a webinar – free training!!! Who can say no to free?
So, as I mentioned in the title of this blog, Scrutinizer is much more than just a NetFlow collector, and the Plixer Technical Support team is more than a group of problem solvers. We are here to provide the tools and training required to help your network management team work proactively, not reactively.
And now, with our new LiveChat option in Scrutinizer versions 6.0.3 and above there is no more hold time on the phone, or having to leave a message on our voicemail. Support is literally just seconds away!