InterMapper by Dartware, Network Monitoring software, can quickly and easily integrate with Scrutinizer NetFlow & sFlow Analyzer. InterMapper even has a free version for up to 5 devices.  You can also add Scrutinizer icons in InterMapper and link from your flow exporting devices in Scrutinizer to InterMapper.
With the easy to follow, step-by-step instructions, you can add Scrutinizer as a Helper Application in InterMapper, allowing you to Launch NetFlow reports directly from InterMapper.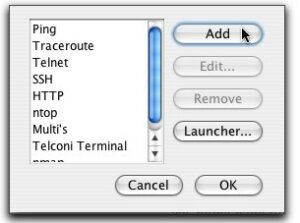 To add an InterMapper icon in Scrutinizer, go to Settings->3rd Party, and select InterMapper from the Existing Integration dropdown list.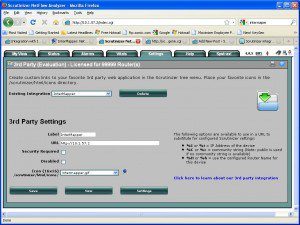 This will add a link to InterMapper for each device in the Status page of Scrutinizer.
This simple two way integration process allows you to access your NetFlow reports from your Network Monitoring software, and vice-versa.
You can also add a gadget in MyView for InterMapper in Scrutinizer. Please contact Plixer International Technical Support at 207-324-8805 x4 and we can help you with that.