Hey guys! I hope everyone is enjoying what they are seeing so far in our Scrutinizer v7 NetFlow collector release. I'm hearing a lot of good things from our existing customers, so I'm glad the hard work has paid off.
I'm sure you all noticed the huge changes that have occurred, whether it be IPv6, Flexible NetFlow or ASA NSEL support. With all of these new features, I wanted to remind you to watch the recently posted video tutorials to get comfortable with navigating the new product and finding the features you were looking for.
Here's a great video that shows you how to create specific filters for your traffic. This new filter function has replaced the CUSTOM REPORTS option in v6. You'll love it. Go ahead and take a look: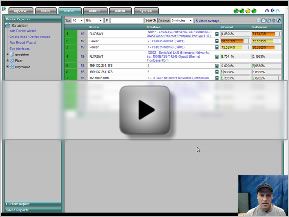 P.S: I wish to thank all my customers that called me just to make snarky comments about me dancing in the NetFlow rap video Mix Master Mitch made…
Oh, and just to set things straight:
a) No, I'm not a professional backup dancer.
b) No, I was never in any of Britney Spears music videos. Thanks for asking though.
c) and no, I have no interest in being hired to dance at your company parties, thank you.