Plixer International is heading to London for next week's Cisco Live 2011 tradeshow.  While I am personally not attending (and am only slightly bitter about it), I'm excited that Plixer will be able to showcase Scrutinizer 8.5, the most recent version of our NetFlow and sFlow analysis software suite.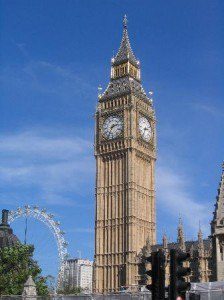 Sponsored by Cisco Systems, Cisco Live is an annual communications conference for networkers, IT managers, developers, and service providers.  Our Product Manager and our International Sales Manager will occupy Booth E9 of the Cisco Live World of Solutions exhibition from February 1st through February 3rd.
At the tradeshow, they'll demonstrate NetFlow analysis and reporting on live flows exported by Cisco routers.  They will illustrate Scrutinizer v8.5's differentiators such as:
Advanced report filtering options.  Scrutinizer goes beyond what other collectors do by allowing users to include or exclude on any exported field. This provides significantly more relevant and useful data.
nProbe IPFIX support with reports on latency to include client, server, and application latency.
They will also demonstrate how Scrutinizer contrasts other NetFlow analysis programs because of its handling of Cisco Performance Monitor Reports.  These reports help troubleshoot Cisco Medianets as well as most IP-based time sensitive applications like VoIP and Video.  Cisco is one of the first vendors to export information about time sensitivity.  In Flexible NetFlow v9 (FNF), measurements such as Jitter, Latency, and Packet loss are now exported.
Flexible NetFlow, the latest version of NetFlow, allows companies to have insight into call quality of every VoIP connection and video stream.  Scrutinizer's extensive support for FNF is what makes our implementation of Cisco Performance Monitor Reports so unique.
If you are able to make it to the show, stop by and say hello to the Plixer crew.  And please tell them that I should attend the next Cisco Live event.