What a year so far!
You know the old saying "Time flies when you're having fun"? Here at Plixer, our developers are so freakishly passionate about creating the NetFlow architecture of the future, the years seem to pass us by like a blur.
The hard work is really paying off! Not only were we the first company to receive Cisco certification within the Systems Management technology category but, we are proud to announce that last week we won the 2011 Golden Bridge Award for NetFlow innovations!These industry and peer awards from Golden Bridge are the world's premier business recognition program. This award is a huge accomplishment for such a passionate group of employees. To top it all off, Cisco sent us Medianet T-Shirts!

With Cisco predicting by 2013 91% of all network traffic will be voice/video streams, we've been spending a significant amount of time focusing on the development of the many new Cisco Medianet performance monitoring reports. Scrutinizer v9.0 is just around the corner, it will be exciting to get feedback on all of the new reports we have built for Cisco Smart Logging and Telemetry, Cisco TrustSec, Performance Routing, Performance Monitoring and of course all of the new SonicWALL IPFIX support.
What is MediaNet?
Medianet is an intelligent end-to-end network that combines video technologies in the business, home and service provider networks. More than just higher bandwidth, it optimizes video and rich media traffic. Our solution was the first to report on the new metrics Cisco imbedded into Flexible NetFlow templates. Network traffic analysis with the advanced filtering in our NetFlow Management solution is further proof that our software provides the very best in NetFlow reporting.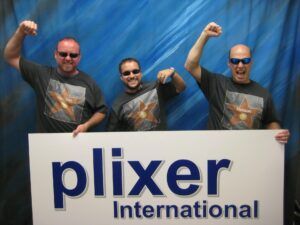 What's new?
Scrutinizer now provides even more detailed reports; including the medianet performance monitoring statistics (round trip time, jitter, packet loss, bit/byte and packets, MAC Addresses, IP Addresses, VLANs, Domains, application recognition) to help you monitor and troubleshoot video, voice and data applications. These reports can help the network operator perform fault isolation of network issues affecting rich media applications, as well as track historical performance of various parts of the network.
NetFlow and IPFIX collection is our passion. We appreciate every new customer that chooses our NetFlow Analyzer to become part of their network traffic monitoring solution. Contact us for details on how to try the new reports.