Looking for an easy way to view host connections on your network? How about a graphical view in matrix format?
Using Cisco NetFlow and Scrutinizer NetFlow Analyzer with the latest release (version 2) of the Flow Analytics add-on module, Plixer International has provided just that.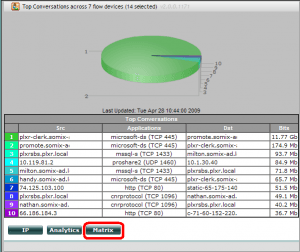 The tool is the Top Conversations Matrix View, and it can display up to 1000 hosts' conversations in matrix format. Click on the Matrix button at the bottom of the Top Conversations gadget, and a new screen opens with the Matrix view.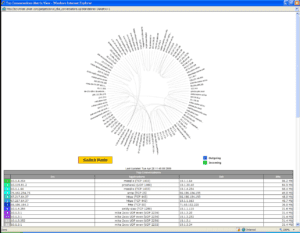 One glance at the Matrix and you can quickly tell which host or hosts have the most connections on your network.
You can switch from IP Address to Host Names by clicking on the "Switch Mode" button, and hovering over a host ip/name will display more information such as interface number and number of connections for that host.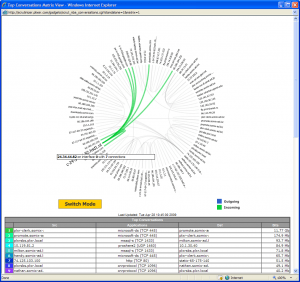 Clicking on a host will highlight that host's connections.
You can spin the Matrix around by clicking in the center of the Matrix and drag.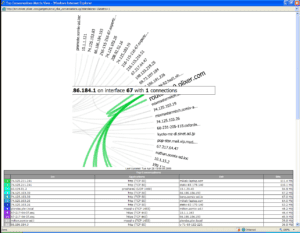 Right-clicking on a host displays a menu of options, including Zoom In, which can assist with visibility when the number of hosts displayed cause the font to be too small to be legible. Right-clicking again will now give the Zoom Out option to return to original view, or Zoom In further.
Also included in this gadget is a detail listing of the Top Conversations below the Matrix view. So with one simple tool, you have both a graphical and text view of the top traffic on your network.