Back in January, we discussed how to analyze NetFlow data on a Linux server with Scrutinizer for Linux. Now the excitement continues with the release of Flow Analytics 2.0 for Linux! Not only are Linux users able to run one of the industry's strongest NetFlow collectors and reporting tools, but now they can dig deeper with Flow Analytics.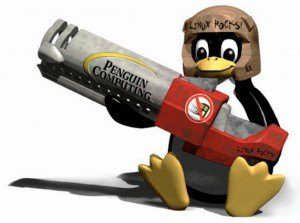 With Flow Analytics you are able to detect and alert on certain network traffic patterns, using the same NetFlow collection mechanisms found in Scrutinizer. These patterns could resemble things like Port Scans, DDoS Attacks, P2P traffic and more.  Along with that, it generates top end reports that quickly generate reports from all of your NetFlow devices. Imagine being able to see all of the top talkers, number of unique hosts, top domains, top countries and more, across all of your NetFlow sending routers.
April 30th, 2012 Update: The Linux version is now available on our NetFlow appliance.