Since nearly the start of my career I've been hearing from customers that they want some sort of summary view for the helpdesk or Network Operations Center . Typically I ask "what should we put in it" and usually I hear things like "summary information", other times I get a few more details like  "devices that are having performance problems, failed devices, alarms, etc. you know stuff like that."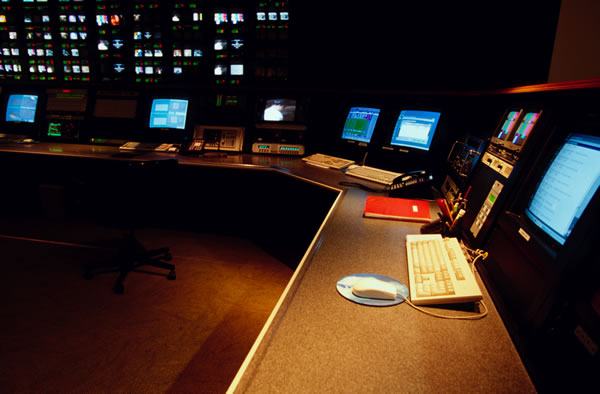 The truth is many of us aren't sure about what we want to see, but feel fairly confident that we'll know it when we see it.  It can be tough to build an interface around limited information. We set out to do this with MyView, which is a form of 'mashup' as described by the Gartner Group.
"By 2012, one-third of analytic applications applied to business processes will be delivered through coarse-grained application mashups."

Our office has two 48-inch LCDs hanging from the ceiling and each displays a unique MyView. One side displays the sales team and the other the support team.  Here is what we see: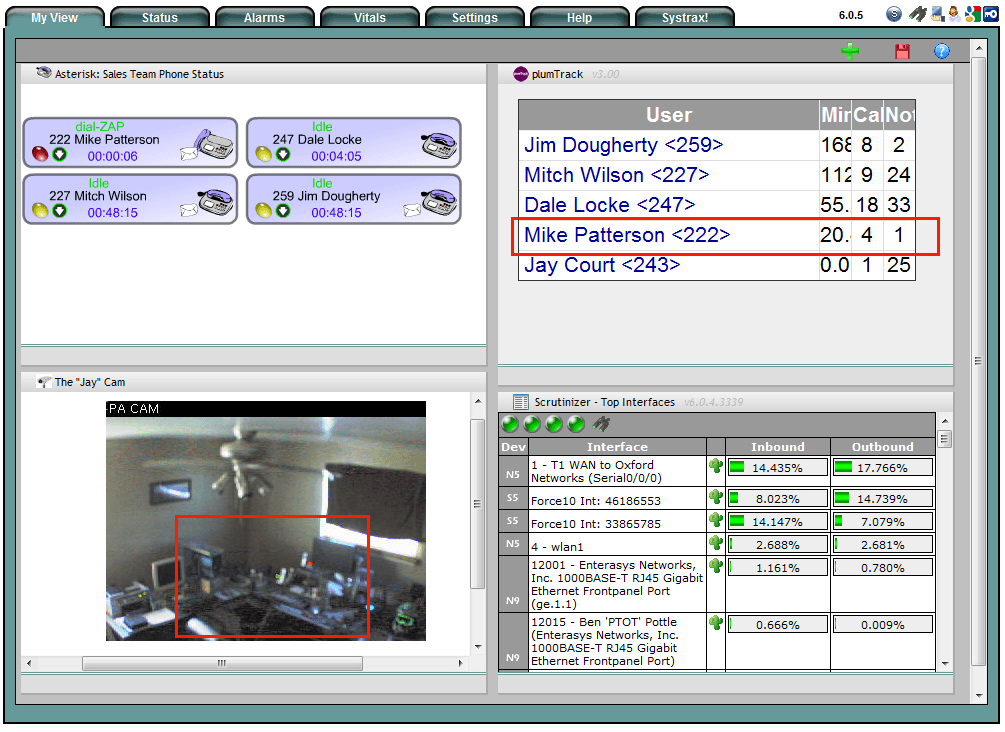 You can see in the upper right hand corner that I am definitely slacking today. I've been on the phone today for 20 minutes for only four calls and I put only one note into our CRM. You can click on the numbers and bring up details of the actual calls I made.
I can see that Jay isn't at his desk as shown via the webcam at our remote office. I hope we don't get in trouble! In the lower right are the busiest Cisco NetFlow- and sFlow-capable interfaces on our network. Notice that all are currently under utilized.
My point is that we are looking at what we want to see in our call center. This is because the MyView interface in Scrutinizer is completely customizable and can include third-party applications. It is very simple to create your own gadgets. We include dozens of gadgets for things such as alarms, VoIP, network mapping, etc. Call us if you need help getting started.
Have fun.