I found something interesting on the Cisco Systems web site. According to Cisco's forecast, global IP traffic in 2008 stands at more than 10 exabytes per month and will more than quadruple to approach 44 exabytes per month in 2012.
I thought Cisco's forecast was interesting because I'm not one of those who believes the Internet is going to crash. I do believe that Nathan is right about network forecasting being important.
Anyway, I got to thinking that this topic was worth blogging about again. The Cisco article inspired me to go check out our Internet connection. We added network traffic forecasting to Denika years ago: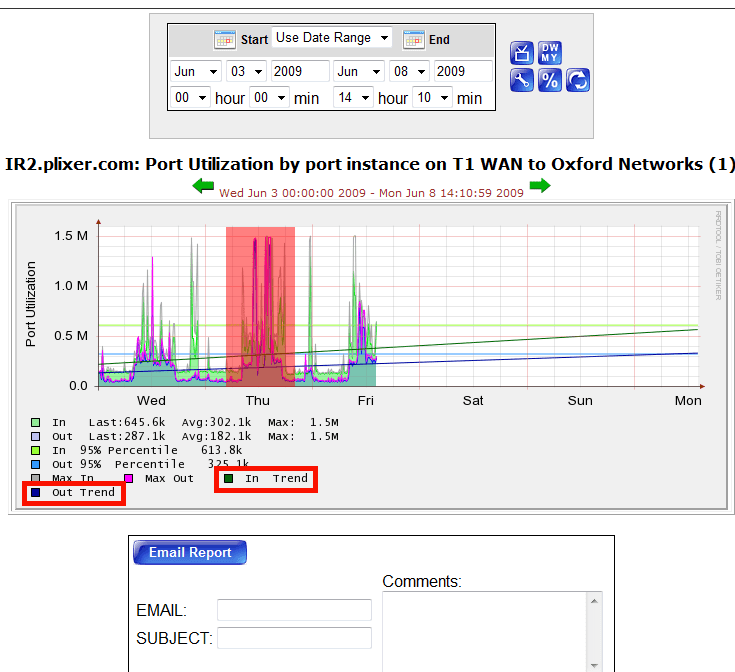 Notice you can take you mouse and zoom in on a time frame above to get more details: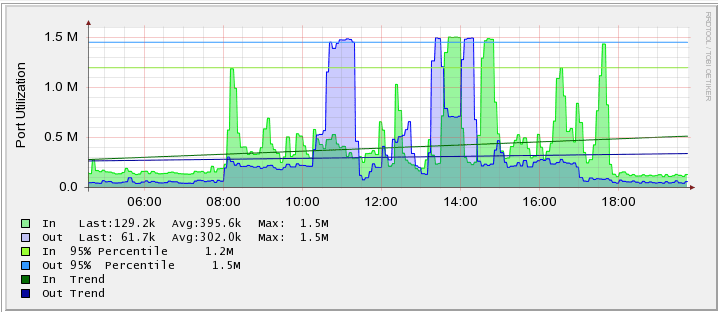 Denika can forecast on anything (e.g. database response times, temperature, Cisco CBQoS, etc.). It is not limited to SNMP OIDs.